Test Driven: Mercedes CLS 63 AMG, Nick's Take (10/10)
Posted: January 12, 2012
Filed under: High End & Exotic, TEST DRIVEN
| Tags: 63, AMG, Beach, California, Car, CLS, Coupe, design, door, Drive, Fast, four, German, Luxury, Mercedes, Mind, Monterey, motor, Over, Pebble, plus, review, Sedan, Sport, Test
1 Comment »
Pebble Beach offers smaller publications like us a rare chance to try out some cars we would never be able to do at a dealership. The Mercedes CLS 63 AMG is such a car to be sure; with a price tag around $100 grand, 518hp on tap, and looks that could kill. It is one of those cars that is usually kept locked in showrooms and most require a large deposit to show genuine interest before they will allow a test drive. Knowing this when I signed up for a drive in the king of the CLS line, I felt both excited and privileged to be able to get behind the wheel.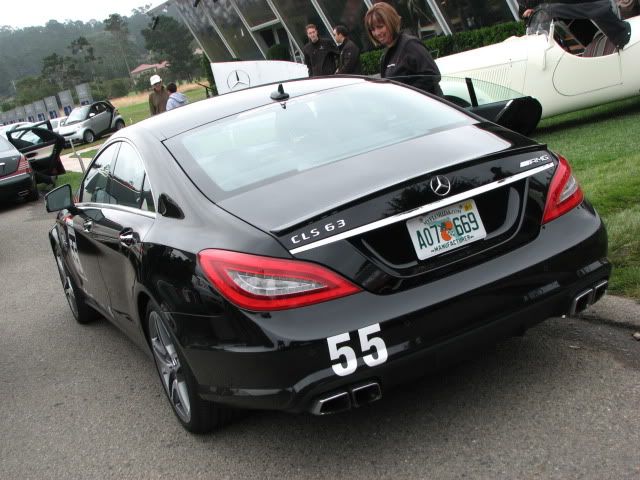 To start off we must acknowledge what a special car the CLS has always been. In it's first generation it invented the concept of a four door coupe and founded the market segment that is inhabited by many members today. The new, second generation, CLS is even more stunning to behold. Mercedes has really gotten the car to look unified in it's swooping shape, and it is one of those cars that looks like it is going 100mph when it is sitting still. It is elegant with a lot of class, yet aggressive at the same time. It will not terrify people into jumping out of your way, but it will bestow in them an ominous feeling that will make moving over to let you by seem like a good idea.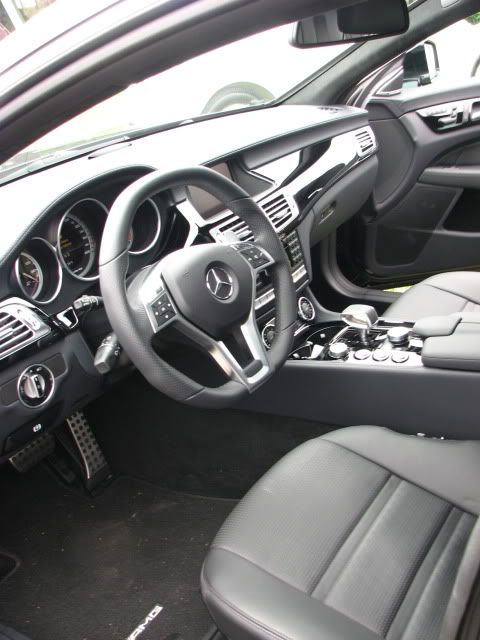 The interior is nothing short of distinct brilliance offered by Mercedes Benz in nearly all of their cars. The ergonomics are perfect, with armrests in the perfect places, great posture, and even adjustable seat bolsters so you can find your ideal level of support. The CLS has all the toys and gadgets you would expect from a top line Mercedes product. Everything in the cabin is just as it should be for four people, and that I why there is not fifth seat in the rear, because it would give people the option to ruin their comfort and that is unacceptable.
On the move the CLS 63 is just like a normal luxury sedan at slow speeds, no surprise there. Once out of the slow area I put the car in Sport+ mode, which allows both automatic and manual shifting, and prepare for some fun. The CLS 63's mild manners in normal conditions do well to conceal its real abilities. I give it full throttle in 2nd gear and keep on it into 3rd, and the car erupts forward with unbelievable force. The whole world turns into a blur, and it all hits you like a sledgehammer. I'm talking addictive levels of speed here, and this car just had the standard 518hp, there is an option to raise it to 550hp. The 5.5L twin turbo V8 gets its job done quite nicely, and its power is delivered effectively through a 7 speed automatic that feels quick enough to be a dual clutch. The CLS 63 offers hidden riches of performance and speed when called upon, but its abilities go even further than that.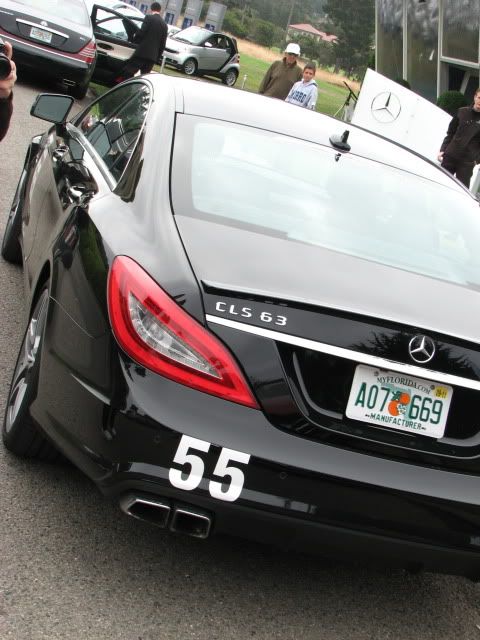 The CLS 63 can also handle quite well too. It has that low center of mass feel present in all Mercedes, and that helps the car to drive nice and tightly when the road decides to throw a curve your way. The steering is nice and responsive with some solid feel as well, allowing a true sport sedan experience. In the corners the CLS 63 handles better than expected and kept itself under control even when the gas was on hard. I had expected a muscle car that would constantly be in and out of traction control interference, but I was pleasantly surprised with it's solidarity in the bends and the more relaxed nature of the traction control in Sport+ mode. All in all the CLS is a dynamic masterpiece that is on par with an M5, RS6, or any other major performance sedans of its type.
In the world of high end sport sedans the CLS 63 AMG is something special unto itself. Unlike a BMW M5, or even its sibling, E63 AMG, the CLS does not look like a normal car. It is substantial in any of its forms and the AMG is the most potent. Because it has that little extra something over it's competitors, I find it even more appealing because I am not someone who likes to blend in. The CLS 63 really is my sort of car in all ways possible. It is such a well-executed package that mixes supercar speed and handling, with the smooth comfort and practicality of a great luxury car, and then tops is all off with its own unique look. Plain and simple, the CLS 63 AMG is a phenomenal car in all respects.
WoM Score: Mercedes CLS 63 AMG
Primary Function: Performance: 2
Secondary Functions: Luxury(2), Practicality(2): 2
Visual Appeal: 2
Build Quality: 2
Value for Money: 2………. If you're spending 100 grand on a super sport sedan, this is something truly special.
Final Score: 9.5/10
-Nick Walker
---