A little garage in Florida
Posted: January 24, 2012
Filed under: Auto Idolatry, SHOWCASE, SPOTTED!
| Tags: 2006, 400, 427, 911, 935, 996, bay, British, by, Car, CLK, Cobra, collection, Competizione, Coupe, daytona, don, Enzo, Exotic, F1, F40, Ferrari, FL, florida, FXX, German, GT1, GTR, homologation, hyper, II, Italian, John, LM, Maserati, MC12, Mclaren, Mercedes, Mind, motor, Over, Paul, petersburg, Pope, Porsche, race, Shelby, signed, ST, Super, tampa, wallace
2 Comments »
Back in 2006 me and my family went to Tampa/ St. Petersburg, Florida. Me being the car nut, I decided to look up somewhere to go see some exotics in Dupont Registry. I found an ad for a Maserati MC-12. My dad called and said he was interested, he asked what else they had and they said "we have everything", they weren't kidding. We met up with the representative not at a posh dealership, but at a warehouse in the middle of an industrial, working class area, a place you would never expect to find such things. Upon entering the back room of the warehouse, behind a machine shop, I laid eyes on some of the most exotic cars on earth. I don't want to give away to much about the owner, but let's just say he is an RV salesman who has done fairly well for himself. His collection was truly immaculate to behold, and I have not seen many of these cars anywhere since. I figured it was about time I posted up this incredible experience here on MoM. Cars do not get more exotic than this, enjoy the gallery and details inside.
First up was this glorious Maserati MC12, one of 50 ever built.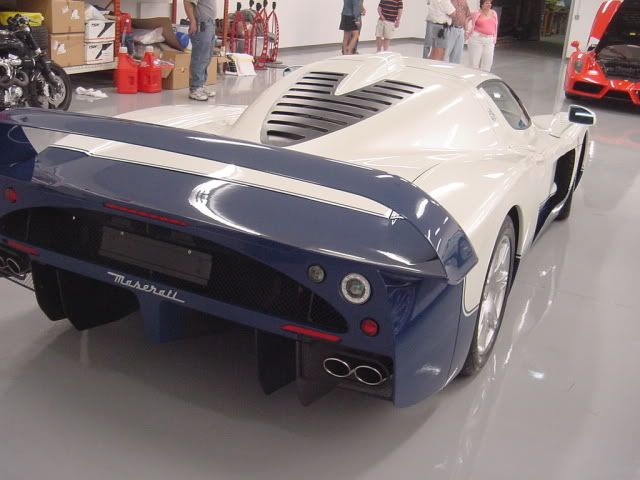 Next up is the Porsche 911 (996) GT1 Straßenversion, of which around 25 were built as road homologations for GT1 class racing in the late 1990′s. A 537hp twin turbo flat 6 powers this beast. It is one of two I have had the pleasure of seeing in person. The other was a cannery yellow GT1 that flew by me on the highway near Cannes, France on our trip to Europe later in 2006. Sorry, no pics of that one though.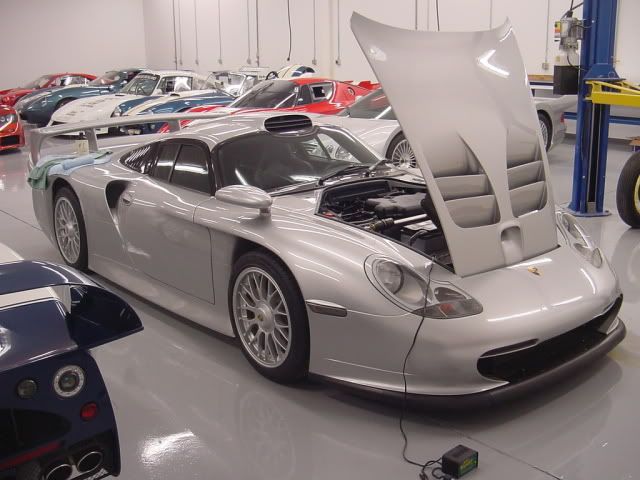 Now for another road legal LeMans car, the Mercedes CLK GTR. This happens to be the first car built of the 25 car production run. Truly incredible car, and it remains the only one I have ever seen in person.
Next up is the Ferrari FXX. Remember this was back in 2006, and the FXX was brand new at the time. In fact, when these photos were taken, this was the only FXX in the US at the time. So, when I walked in and saw this sitting there I was far more than blown away. I have seen a few more since at various events, but this will remain the one that really knocked my socks off.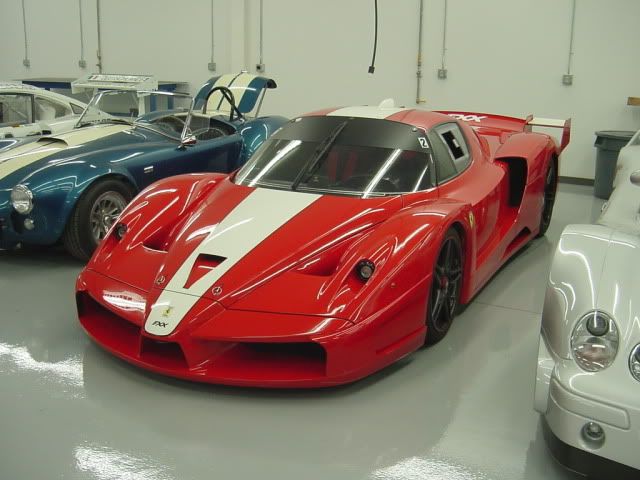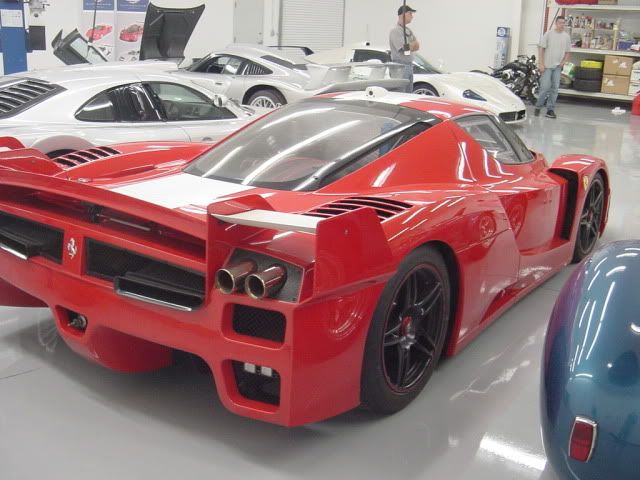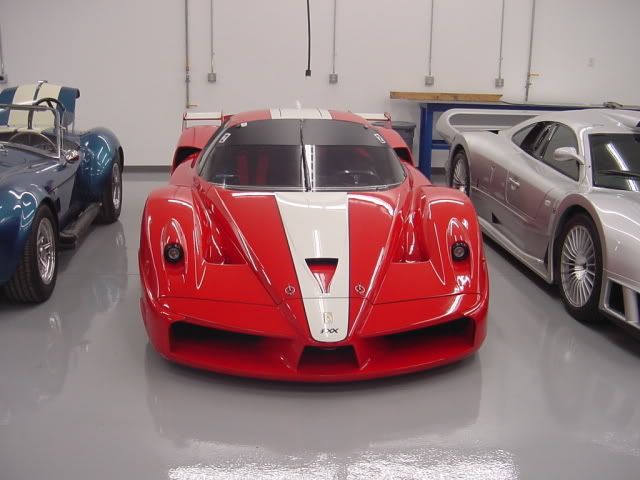 A real Shelby Cobra 427, always great to see a real one every so often.
Porsche 935 race car. The representative told us the owner bought this car because it kept beating him at track events. I guess if you can't beat them, buy them.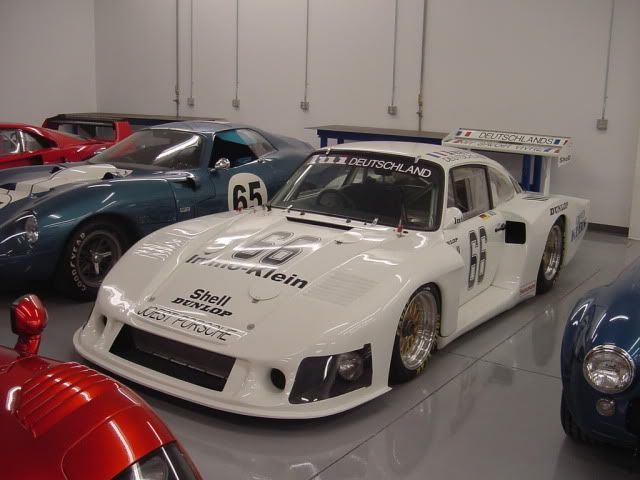 This is a Shelby Daytona Coupe, but it is a unique body style. I am not sure of the details on this car, but I am sure it is quite rare. If anyone knows more, please share in the comments.
Ferrari F40 Competizione, one of the greatest Ferraris of all time.
Mclaren F1, even in a garage like this one an F1 still finds itself a special place. This was the second F1 I had ever seen in person, and I have yet to see another one since. It really is an amazing thing to behold in person. This particular F1 was fitted with the optional aero package and has been seen in various media sources.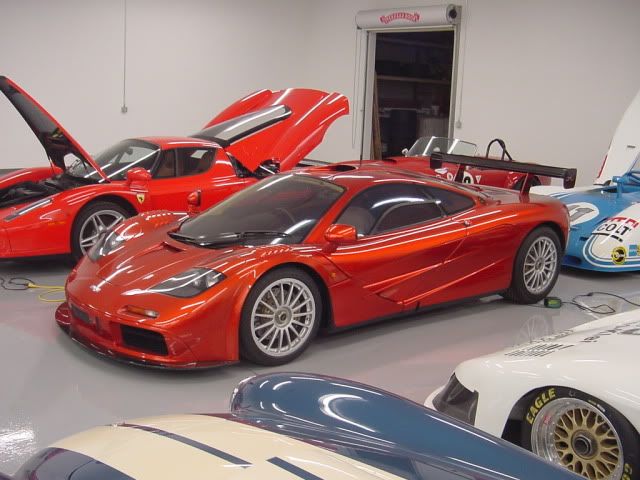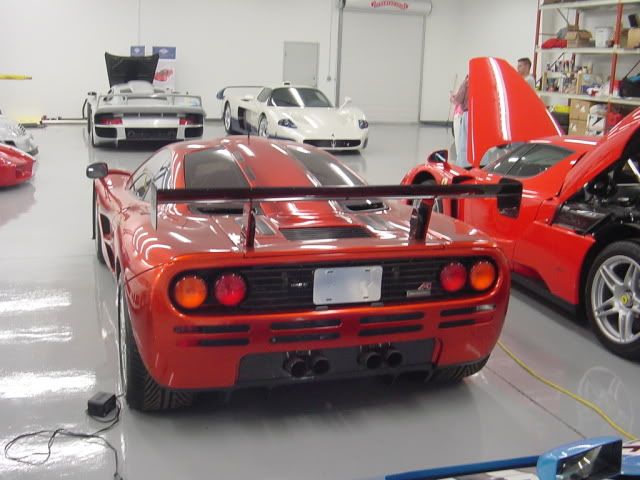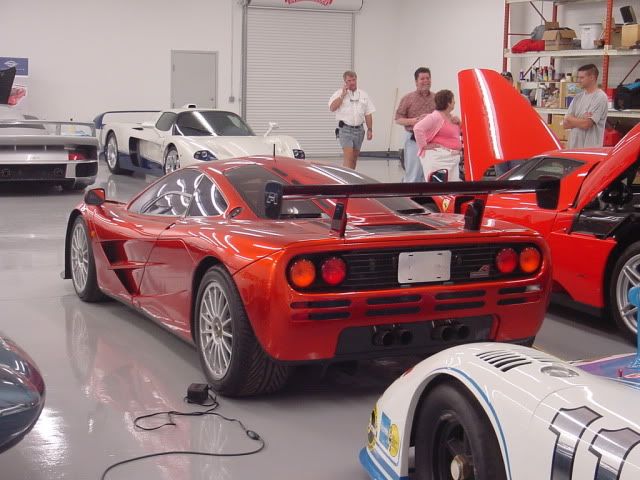 Lastly we have none other than Enzo number 400. This car was given as a gift to Pope John Paul II, and was then auctioned off to the highest bidder to raise money to aid areas affected by the 2005 Tsunami in Asia. Under the front trunk there is a message written by the Pope commemorating the vast charitable donation the car brought.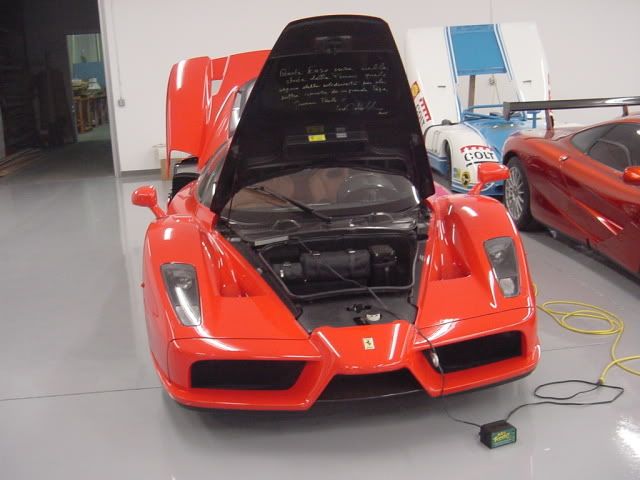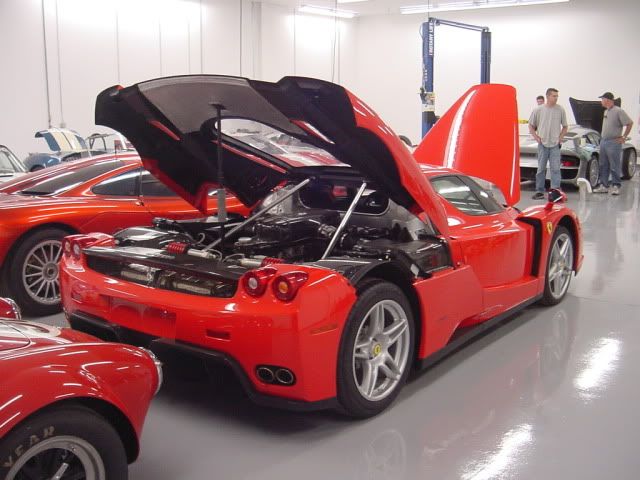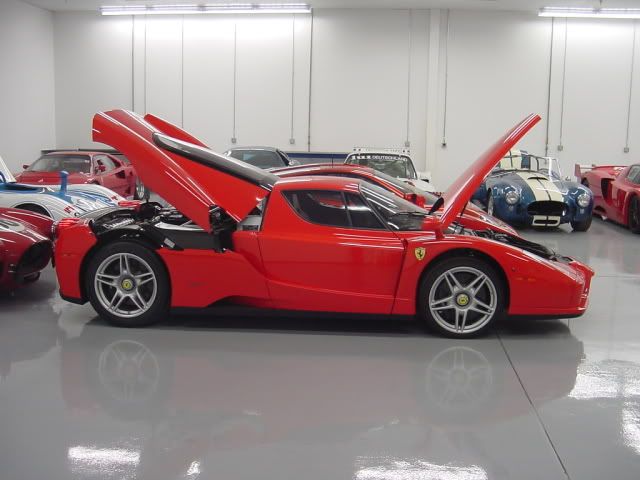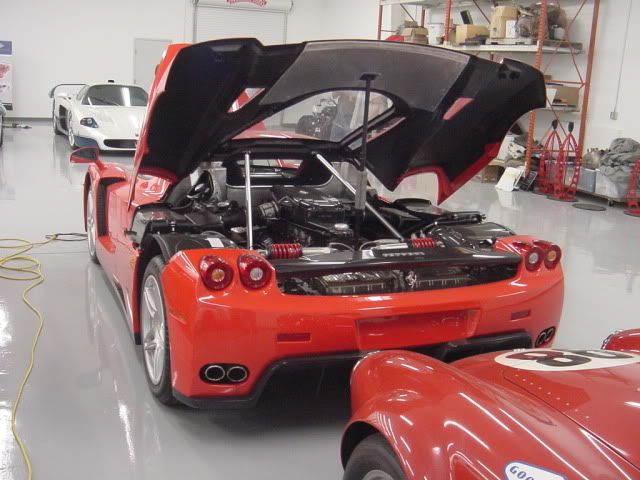 The owner regularly shows his collection at Concours events in the Tampa Bay area, so if you are down there during the show go check it out and you can hopefully see some of these magnificent machines in person. I cherish the memories of this day, it was one of those days where I just couldn't believe what I had seen. I hope you enjoyed the pictures, and keep on the lookout for more such features from my years before starting Mind Over Motor, there is tons of material.
-Nick Walker
---