Spotted! Nissan R34 Skyline GTR V-Spec, Woodward Ave, MI
Posted: July 9, 2012
Filed under: Exotics, Modded, SPOTTED!
| Tags: Ave, Avenue, Birmingham, Car, Detroit, DETT, GTR, import, Inline, Japan, legal, MI, Michigan, Mind, motor, Motorex, NISMO, Nissan, Oak, OBD2, Over, R34, Rare, RB26, registration, Royal, six, Skyline, Spec, spotted, Test, turbo, Twin, US, V, wheels, Woodward
4 Comments »
This is a genuine R34 Skyline GTR spotted on US soil. I saw it drive by while I was in Birmingham, and then I was able to find it later on Woodward Ave. It has a legitimate US registration and was imported legally through Motorex while they were still in operation. It has remained a US legal car because it was used as a test car for updating Skylines to OBD2 specifications. This may well be the cleanest R34 Skyline in the United States, certainly the cleanest one I have seen in person. The owner was very cool and happily showed me around the car. It also has only Nismo modifications on it, so this R34 is the equivalent of a numbers matching muscle car for Skylines; very special these days when everyone wants too much horsepower at the expense of all else. It attracted a decent amount of attention, but not as much as I would have figured because most folks around here are all about muscle cars. I was fortunate enough to have some unobstructed photo time with this beautiful R34, so I got some great shots (the fact that it was sunset helped too). Enjoy the pics.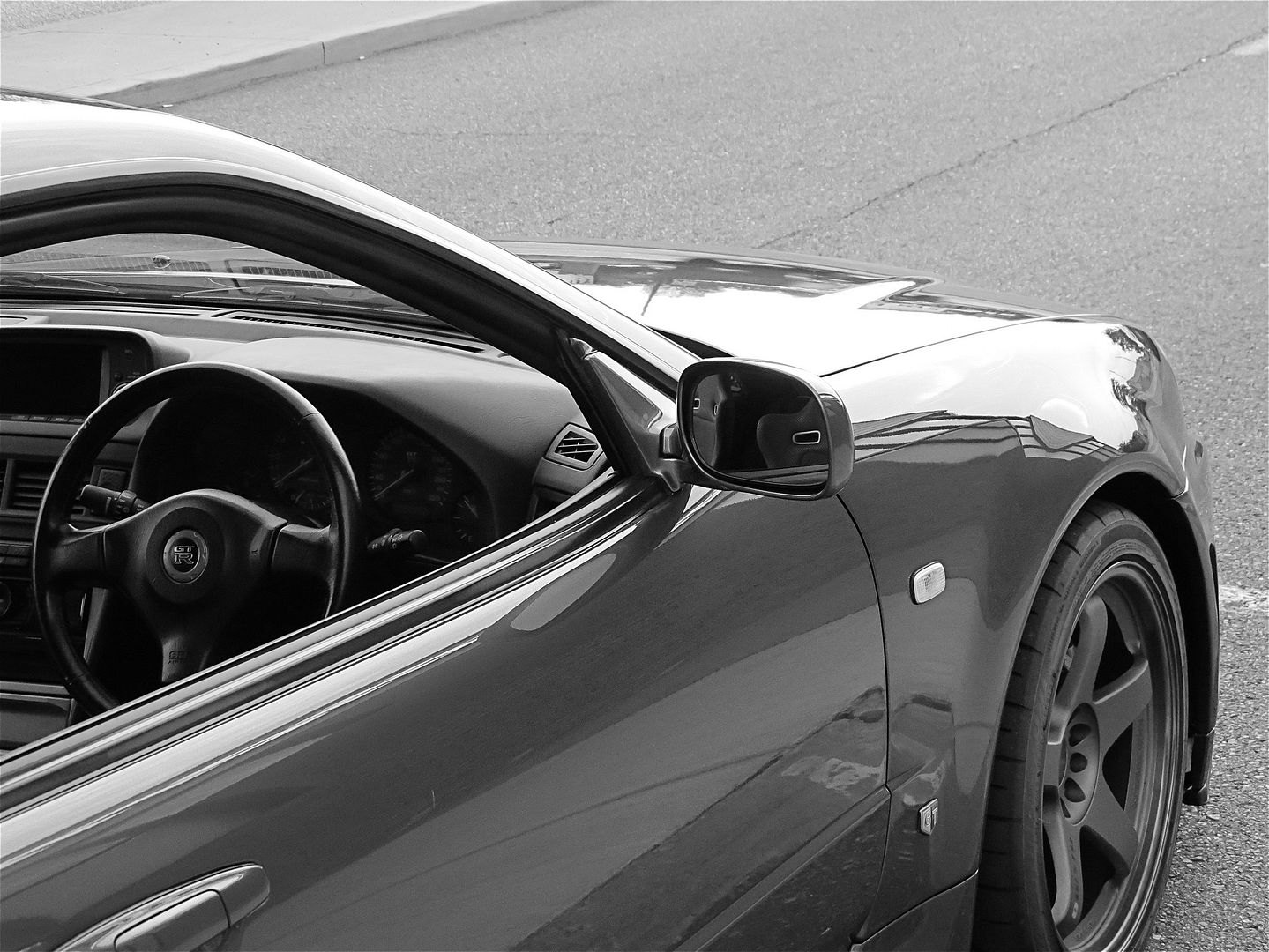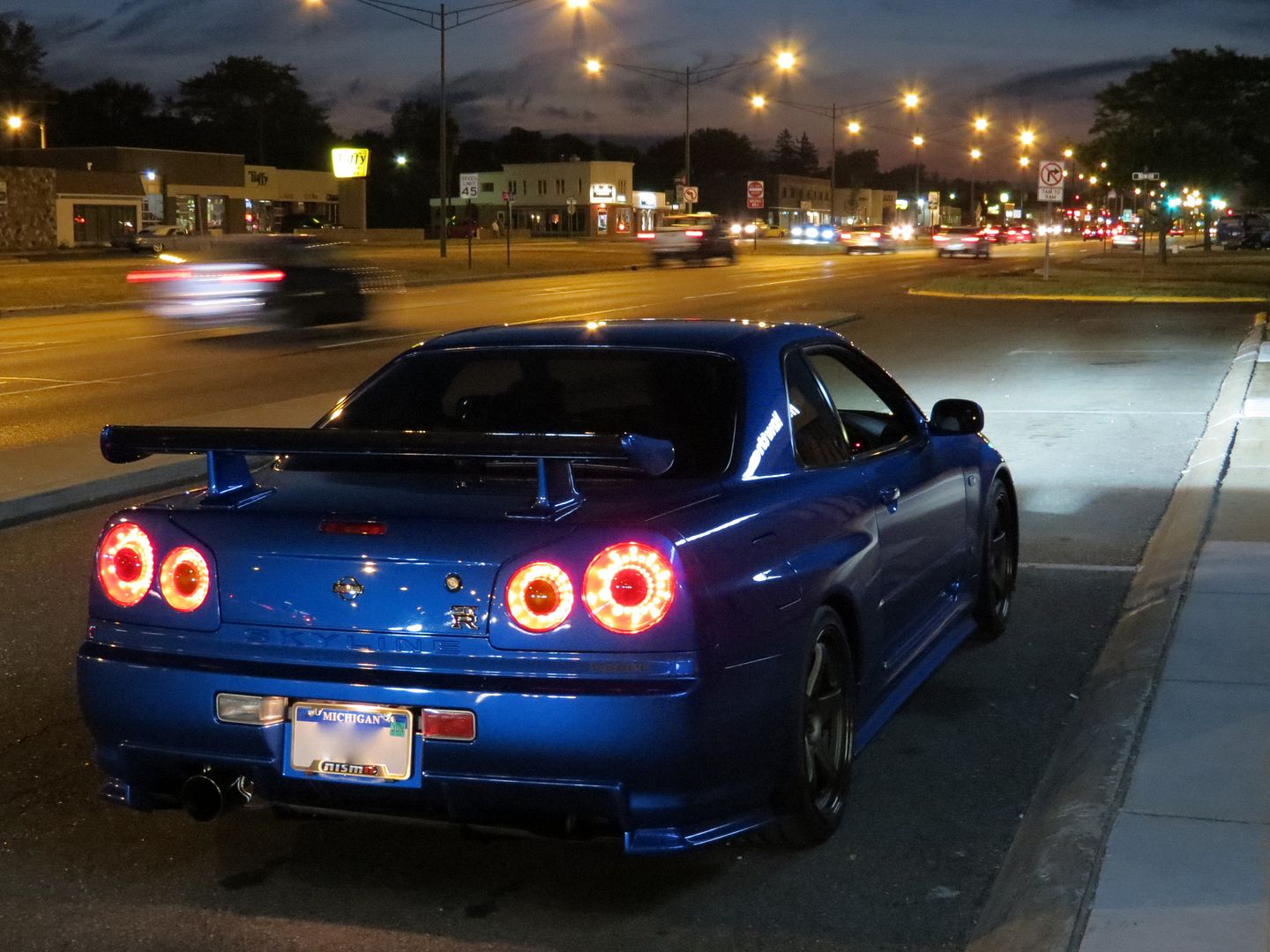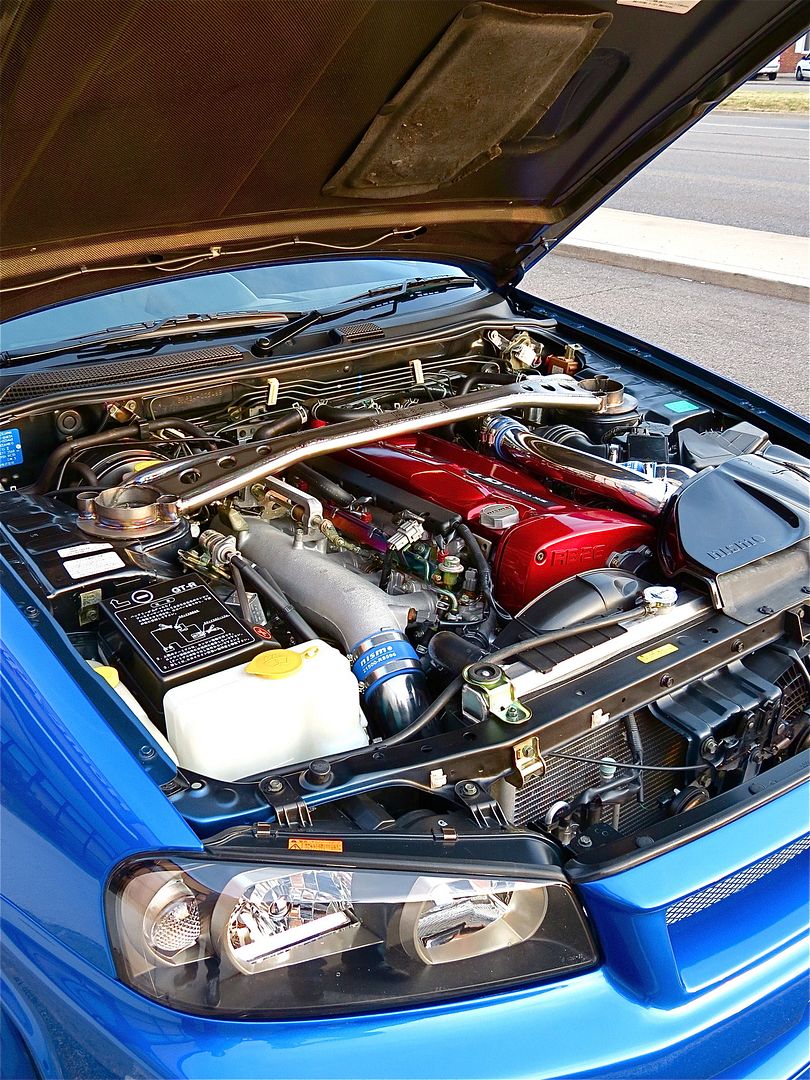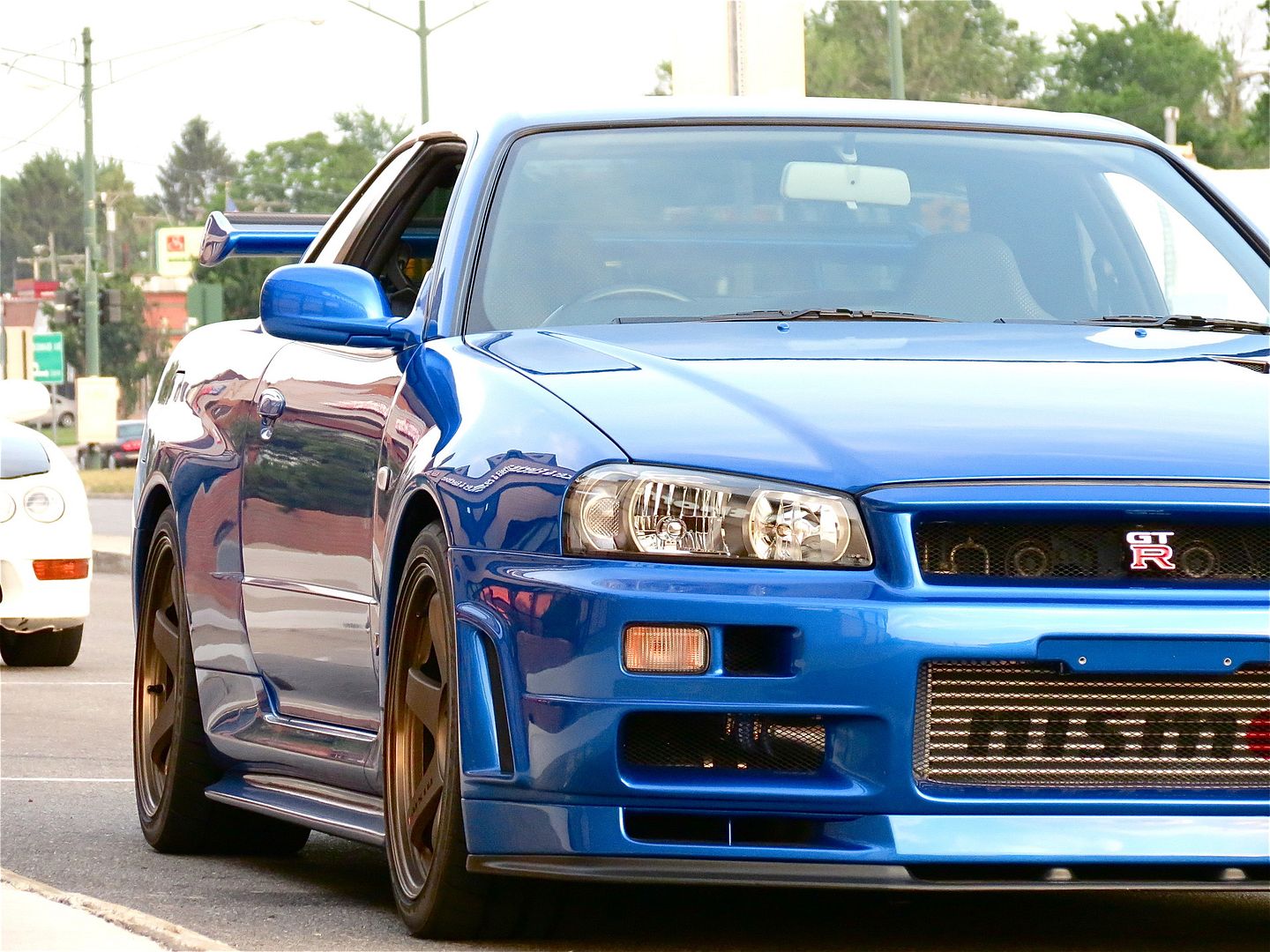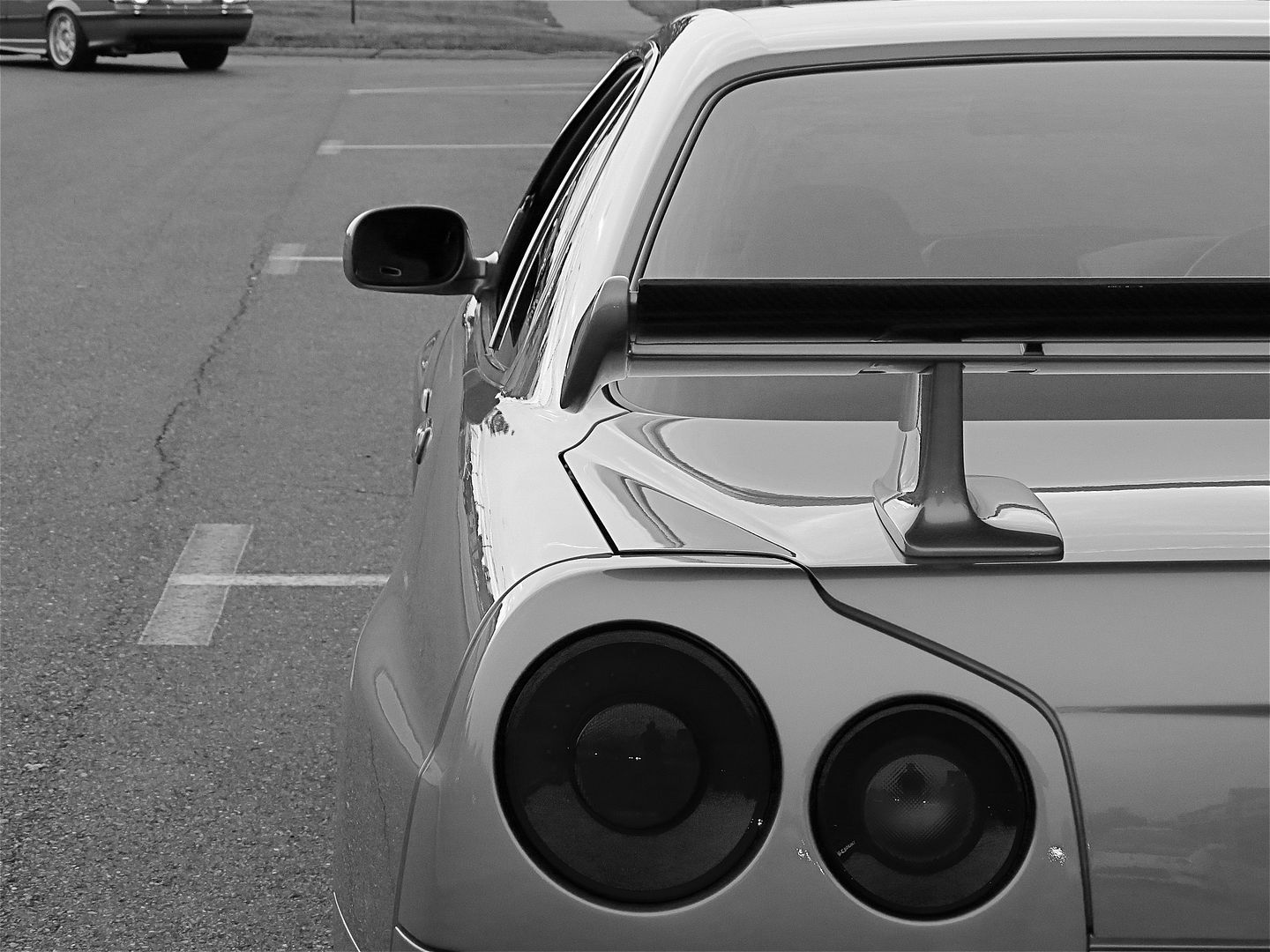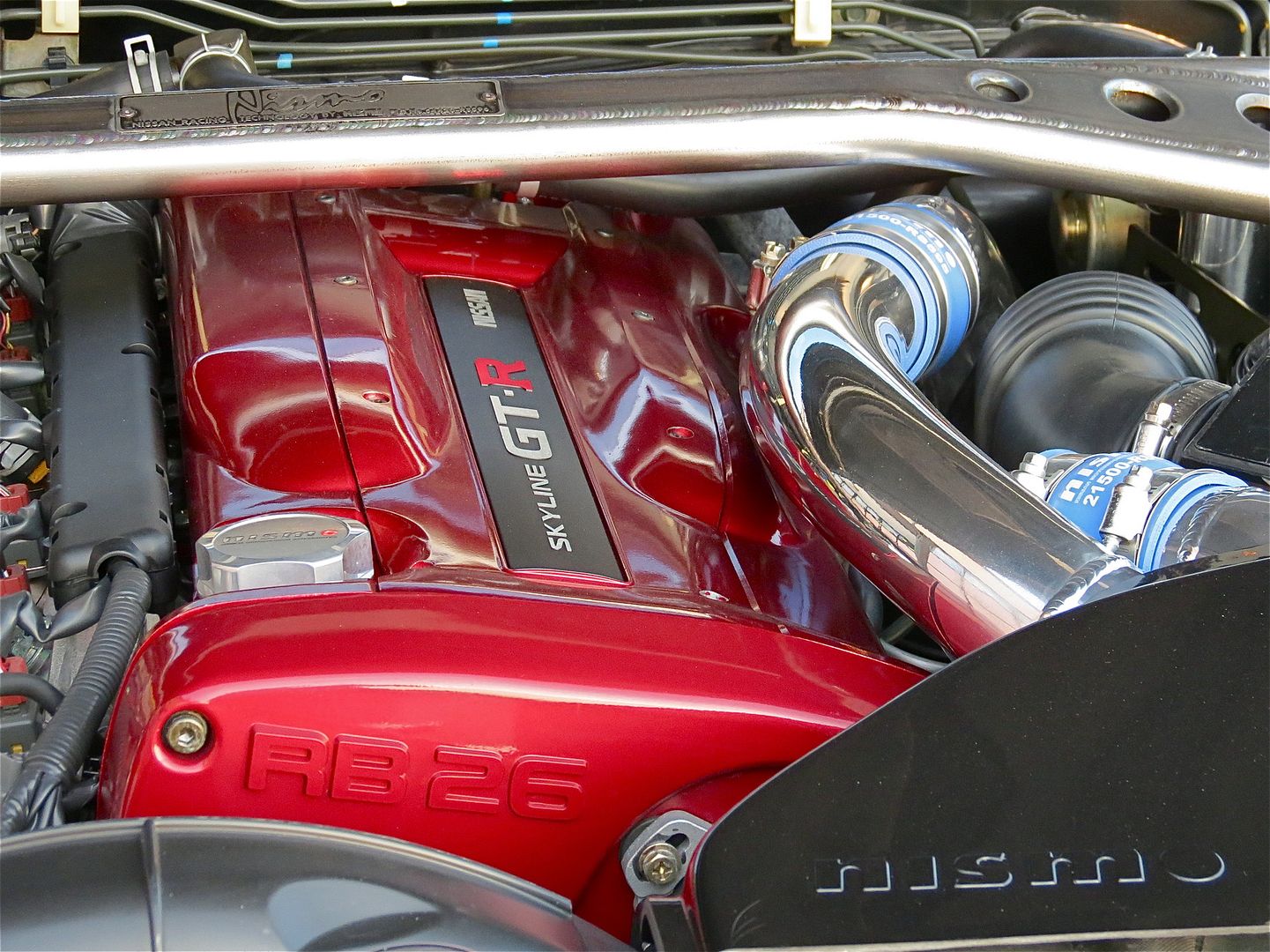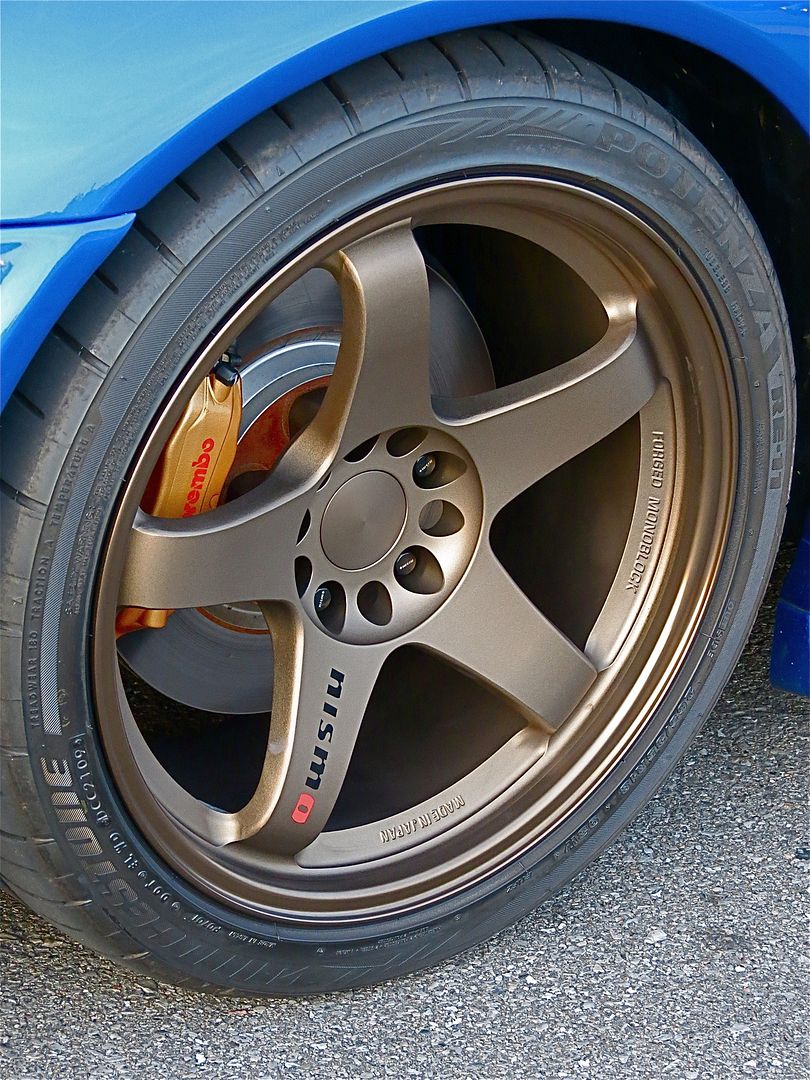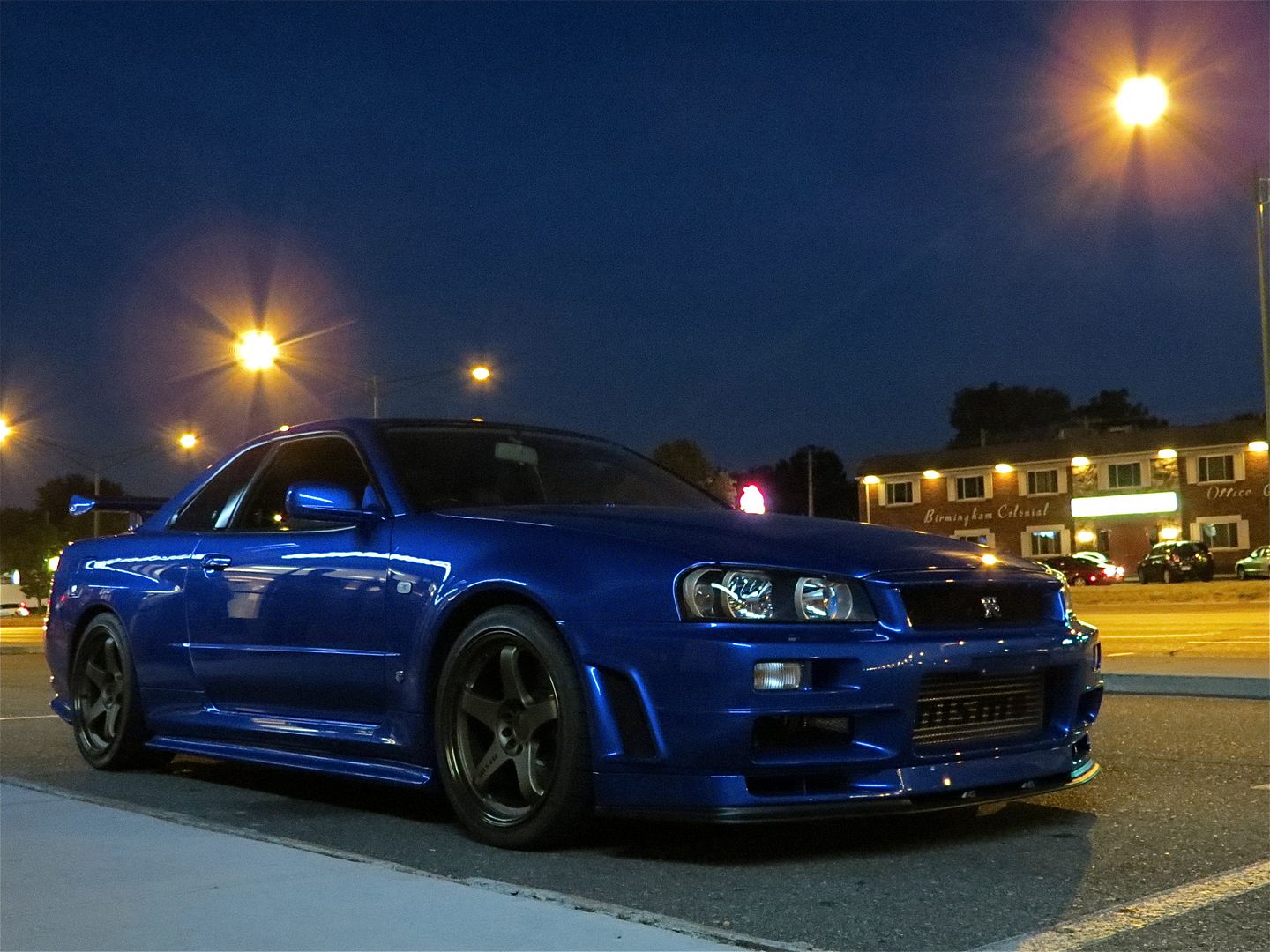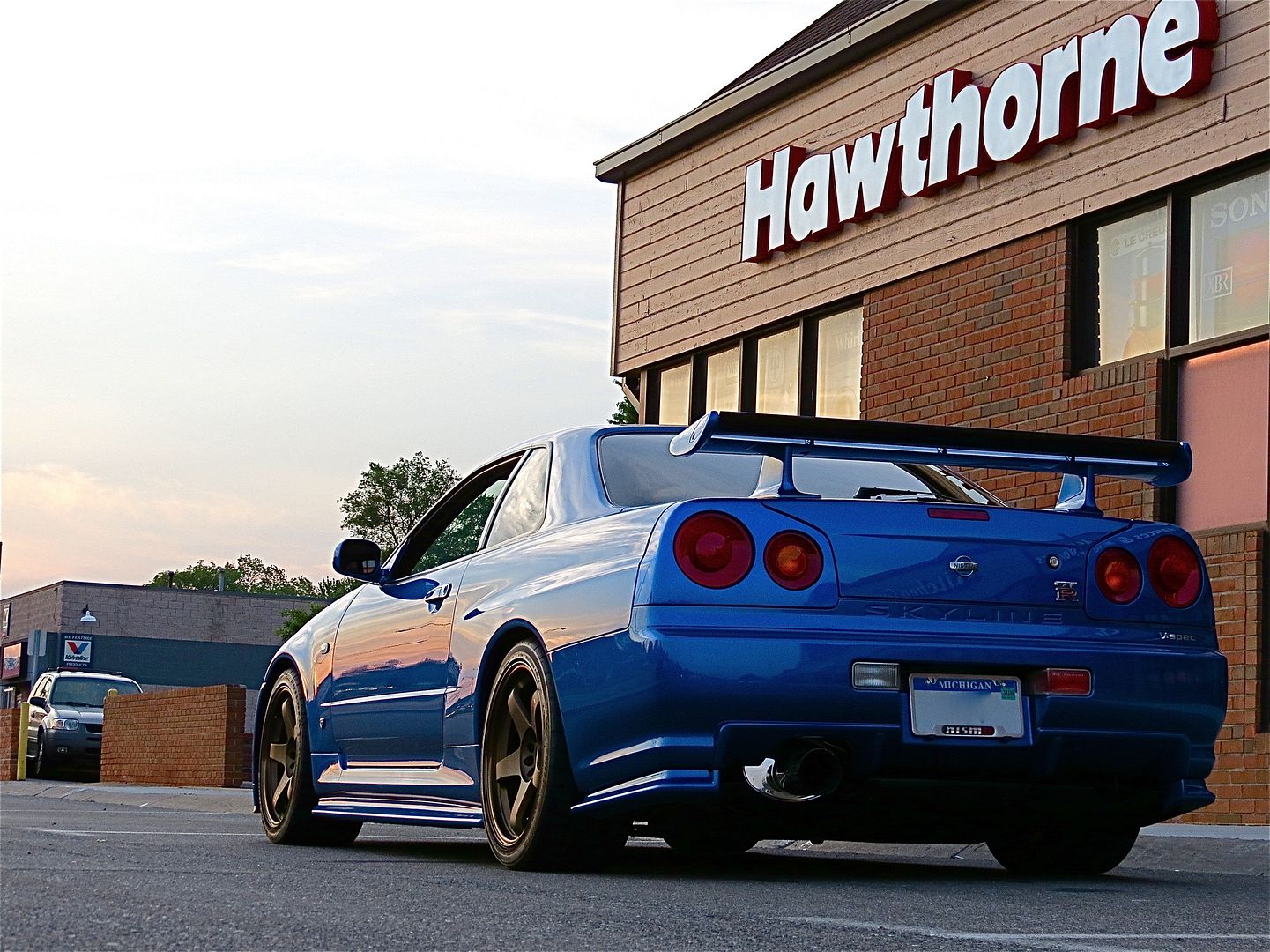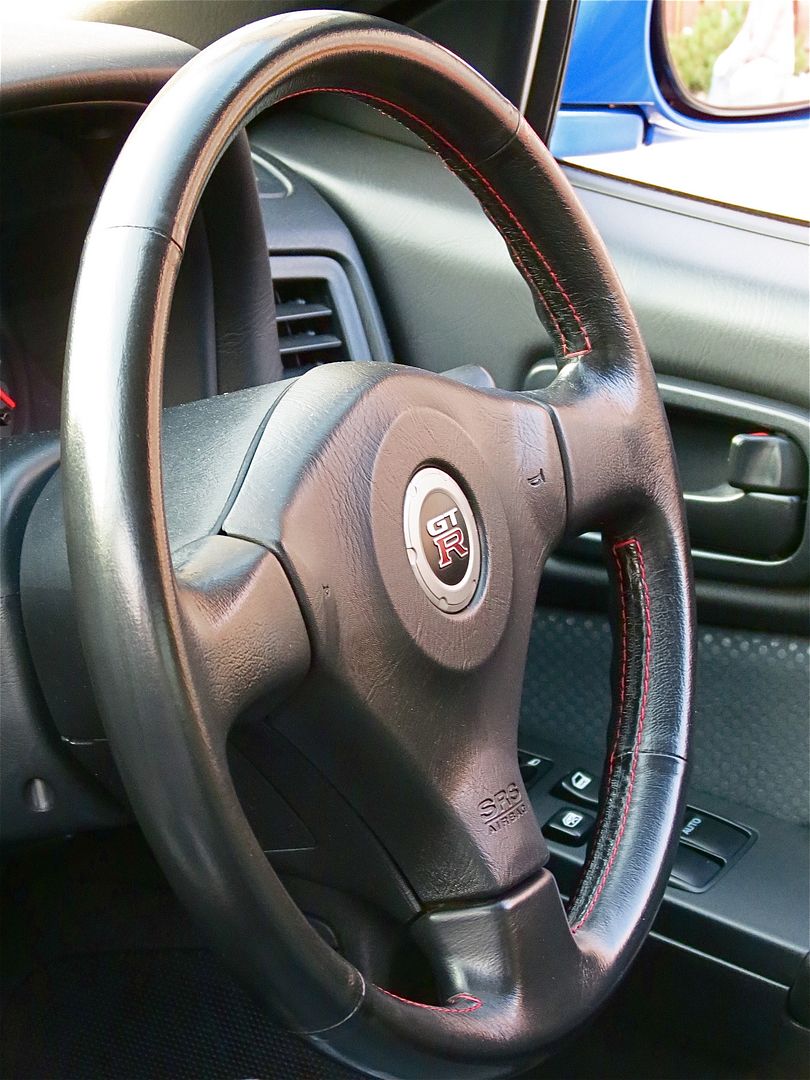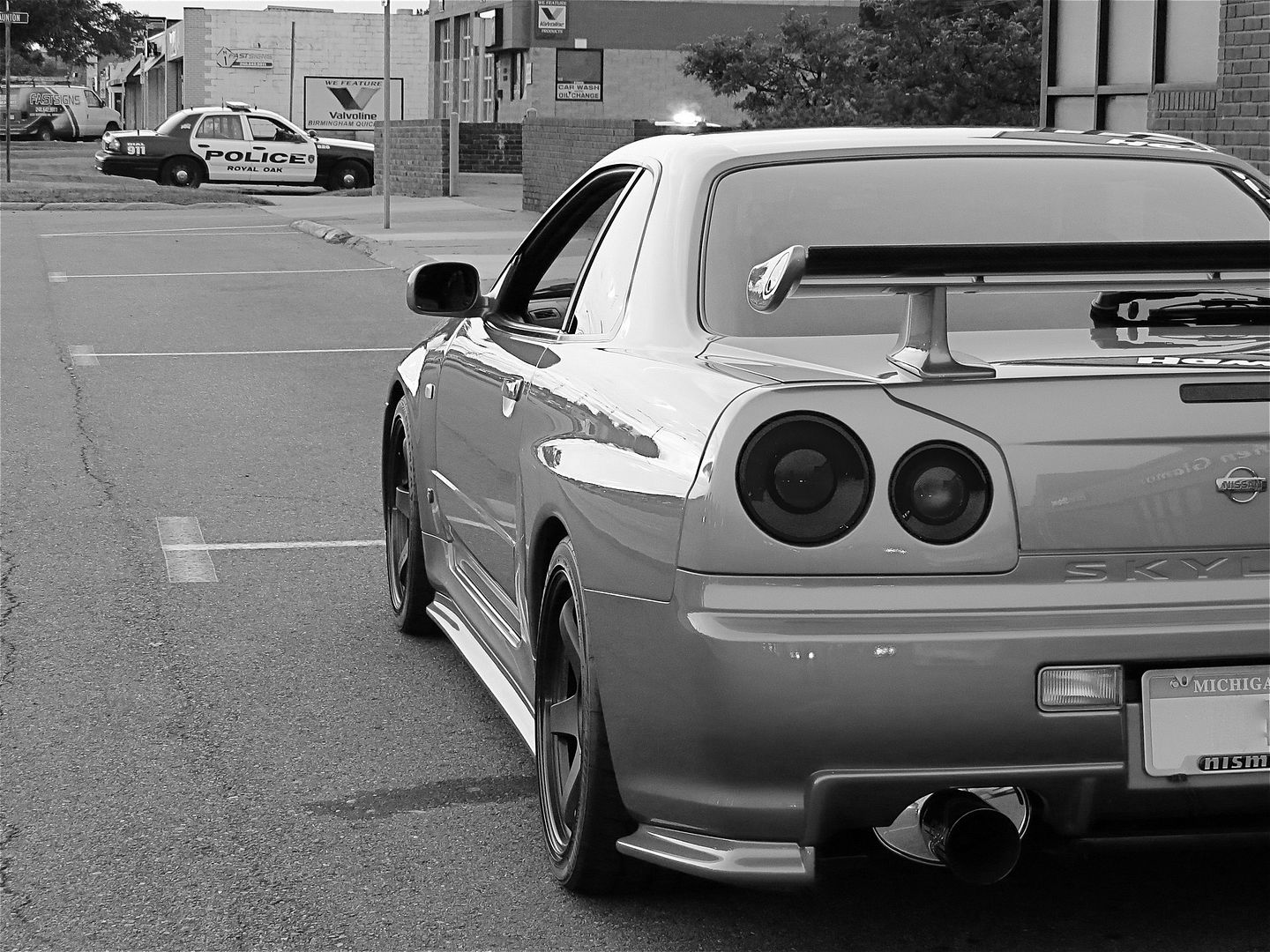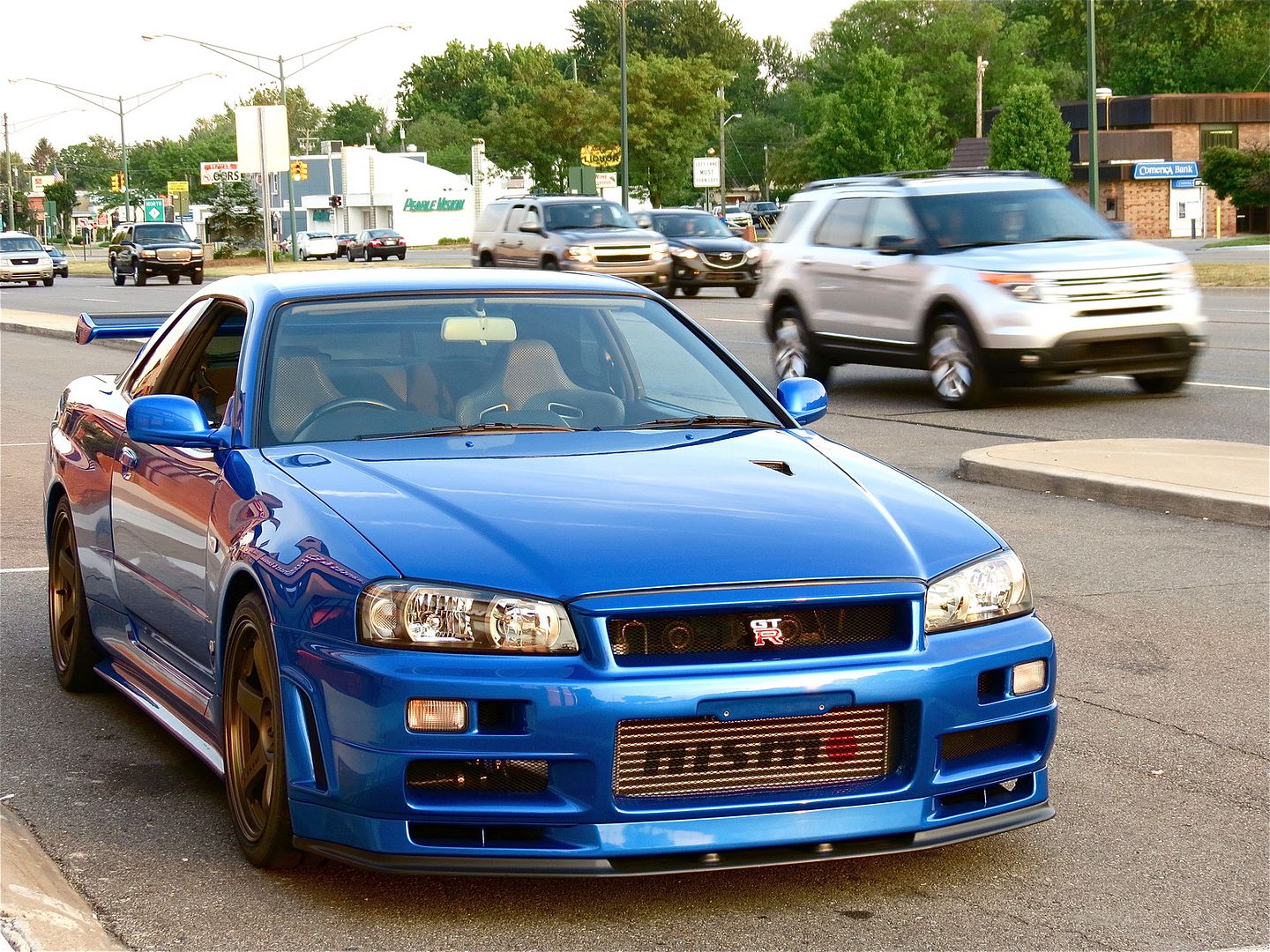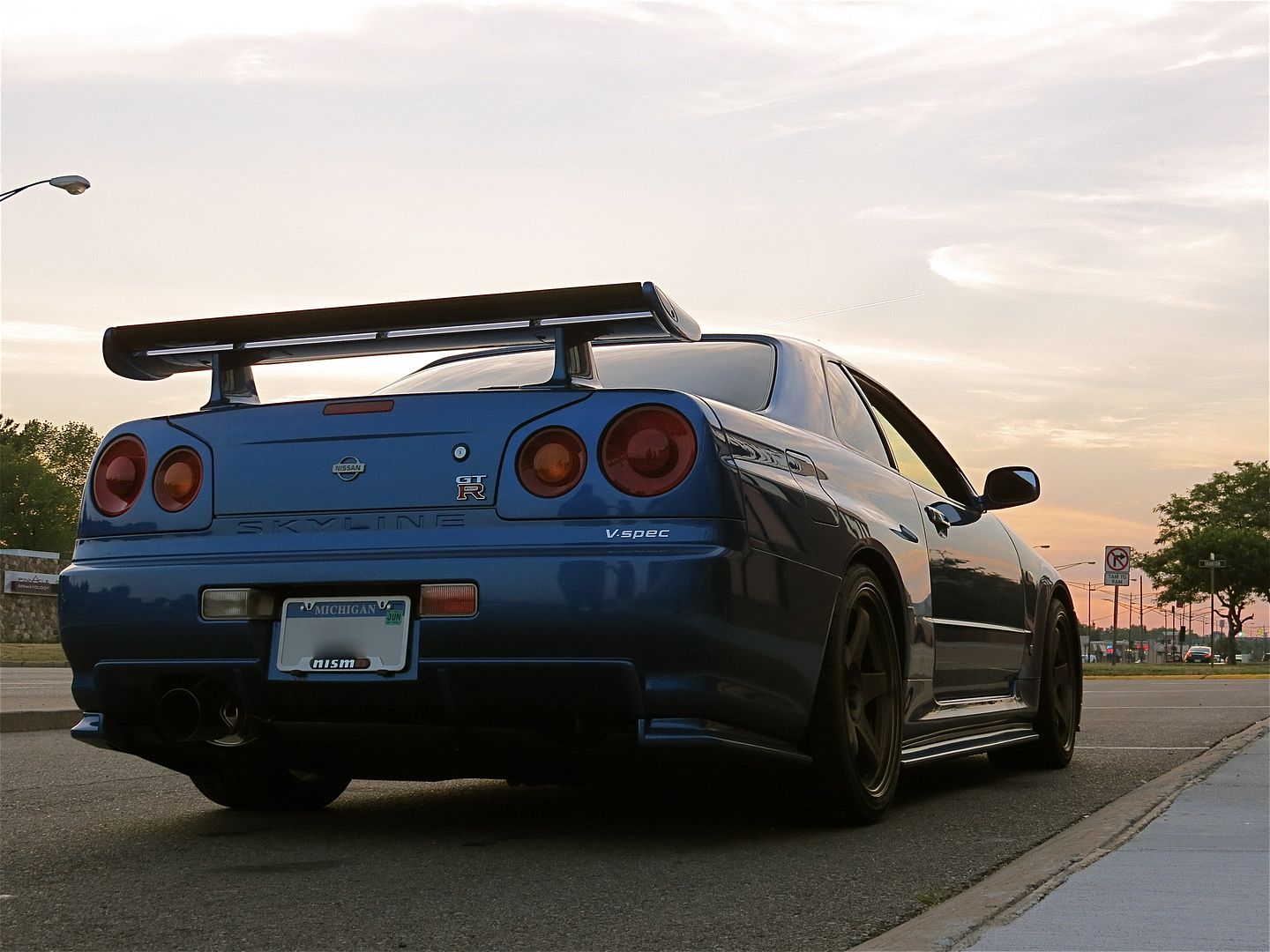 -Nick Walker
---