Spotted! ShBoom', Woodward Ave, MI
Posted: July 25, 2012
Filed under:
SPOTTED!
| Tags: American, Blue Flames, Custom Hot Rod, Flamethrowers, Knee-cappers, Mind over motor, Sh'Boom, spotted, Woodward Ave
4 Comments »
This is Sh'Boom, a well known custom hot rod here in Michigan. It has a similar scraper design to the Mercury I posted a few weeks ago, but Sh'Boom is a totally different sort of car. Every part of this car is nothing short of immaculate, and it clearly has many hours of craftsmanship at its very core. Sh'Boom also has some very badass touches including  knee-cappers sticking off each of the front wheels. Also, those huge angled canister exhausts are flamethrowers that can shoot 15-foot flames: so tailgating will not be tolerated. I caught the car's flame show on video as it left. The owner didn't give it everything, but flames are still flames.
Honestly this is the most epic custom hot rod I have ever seen. It is a rolling circus attraction, with a touch of good old American bad-assery. It brings out the child in everyone who sees it. Whether or not this is your kind of car, if you are a true gearhead, you will appreciate it as a true work of art. My jaw hit the ground when I first caught site of Sh'Boom, and I am very glad I got to take some solid pictures of it. This is an automotive masterpiece, and I hope you'll enjoy it as I did.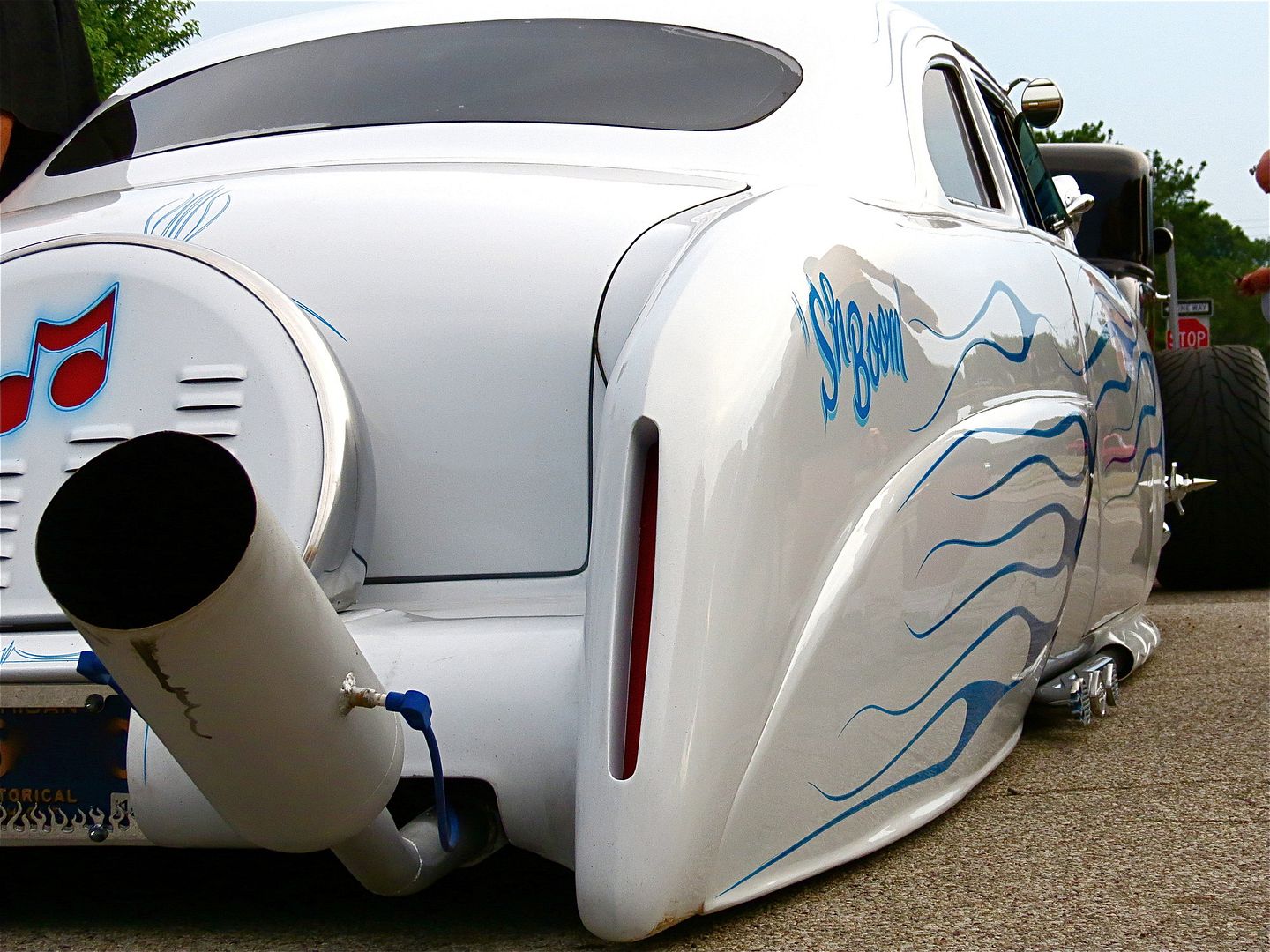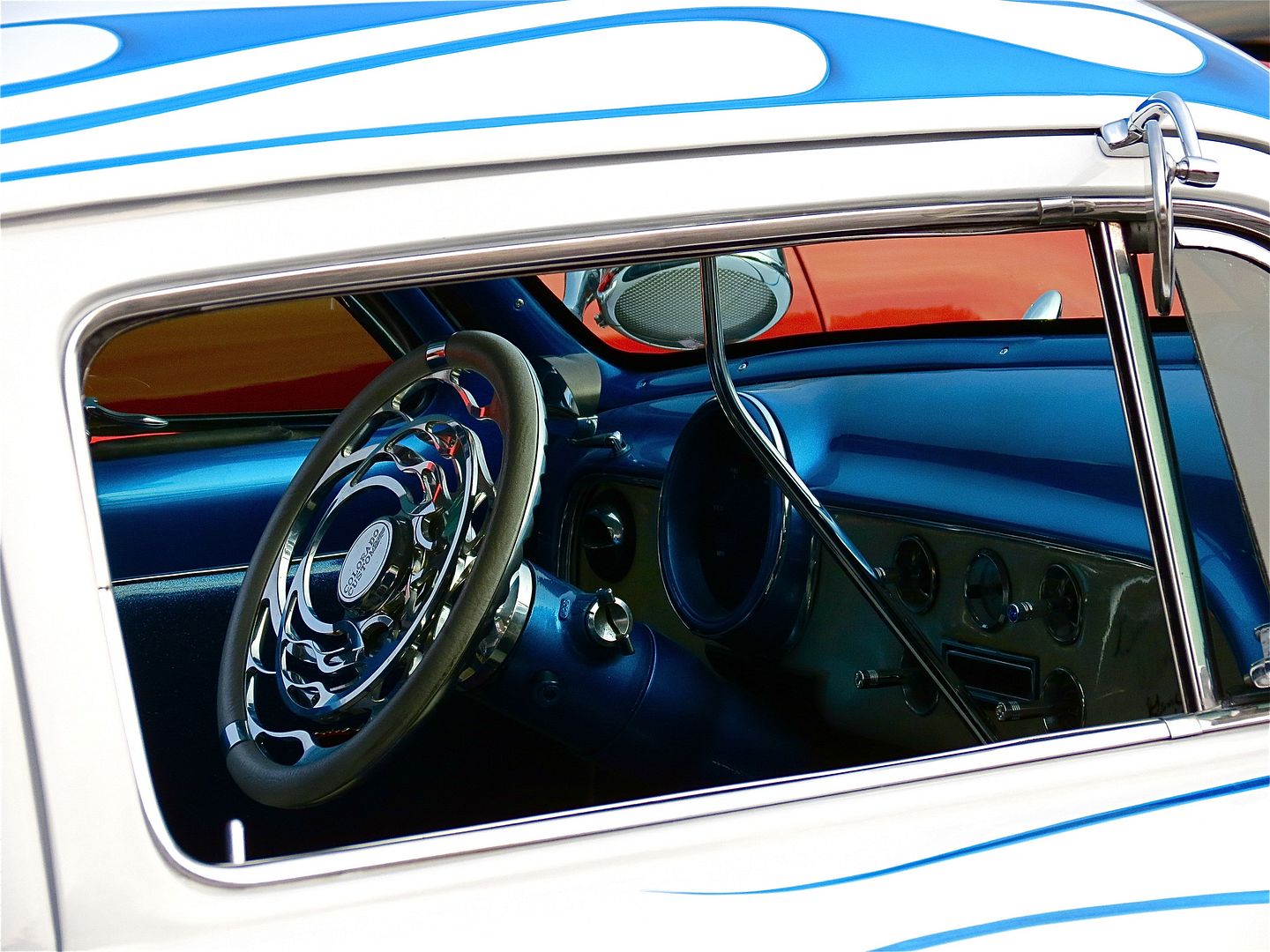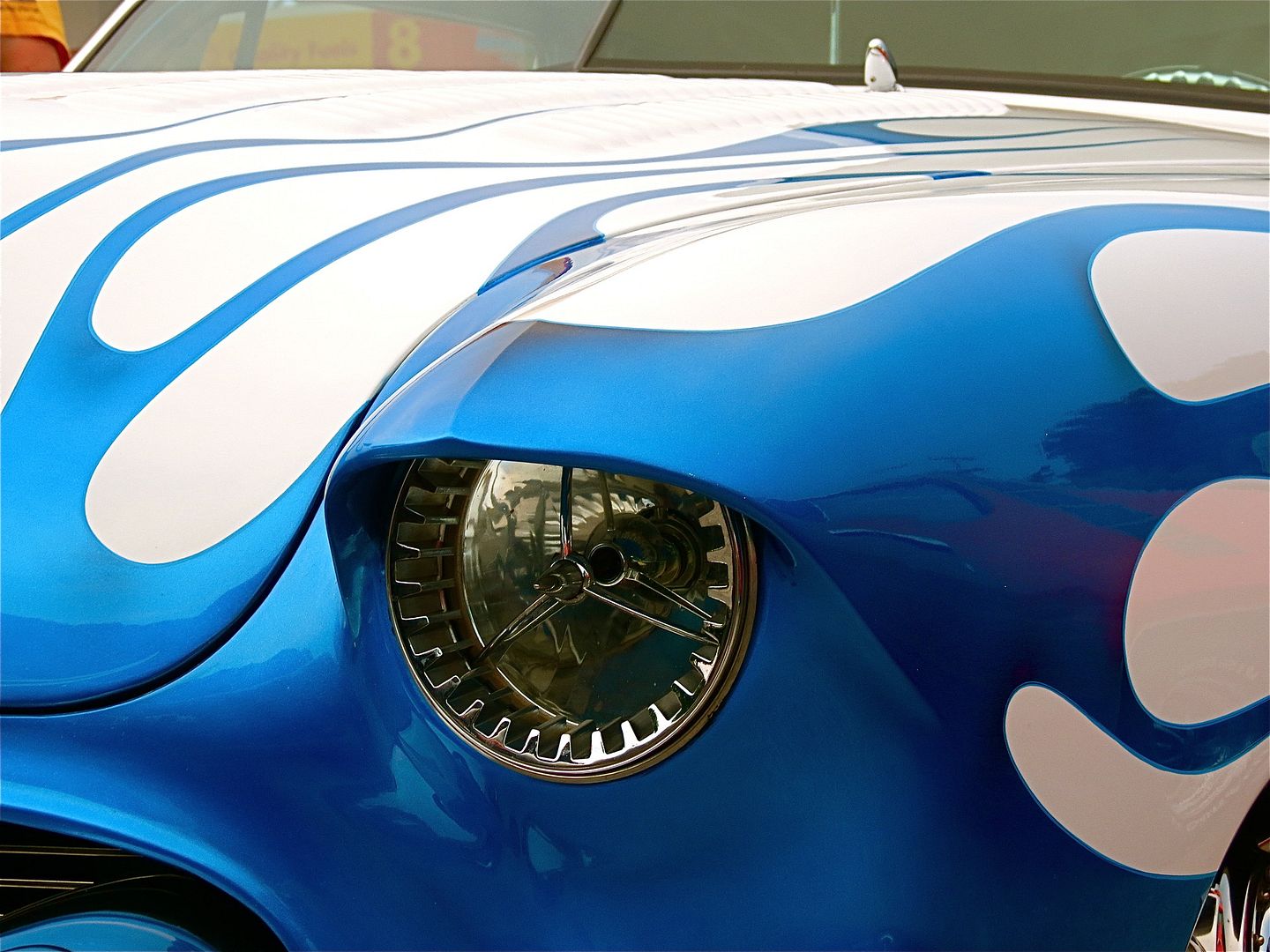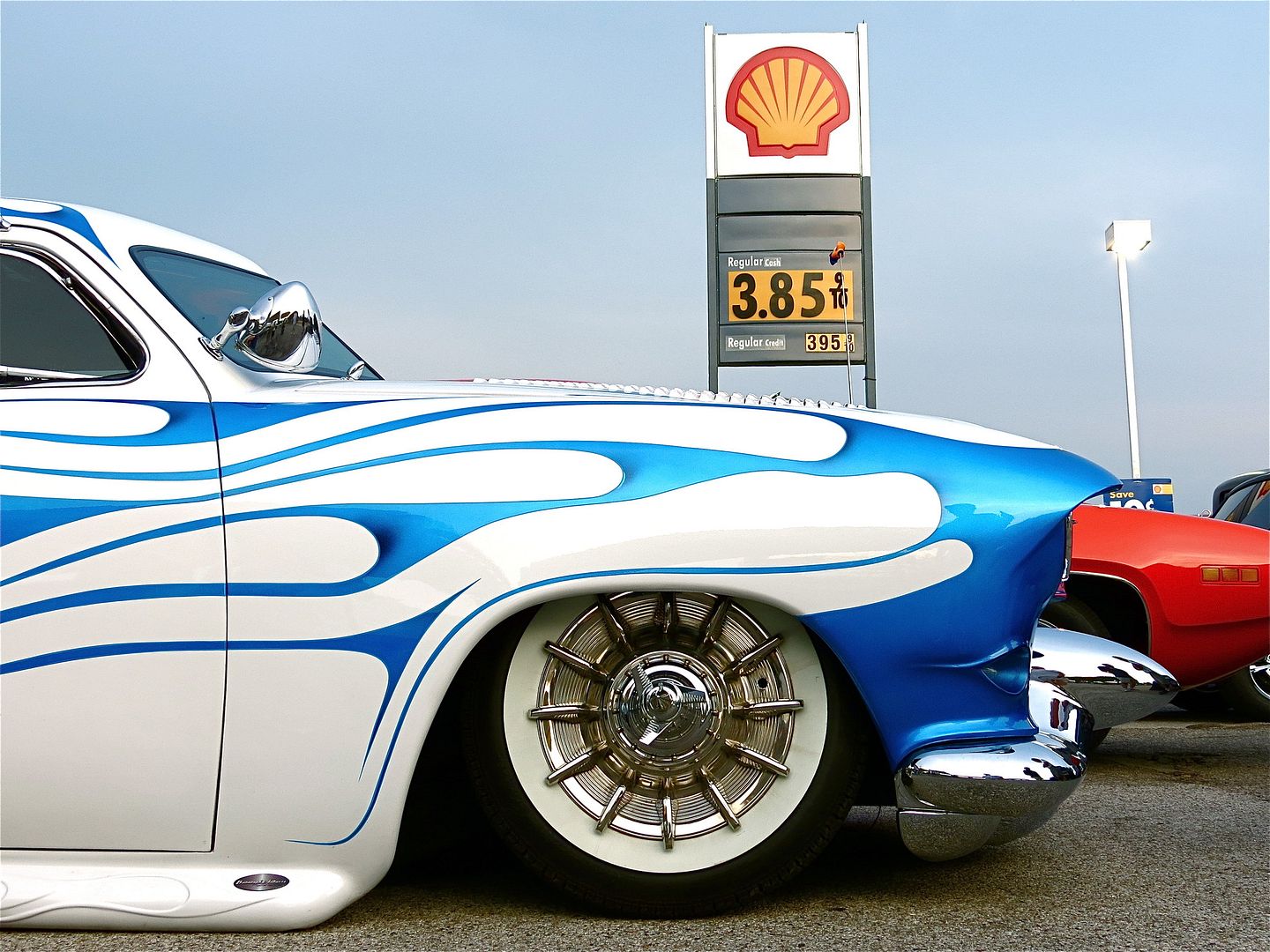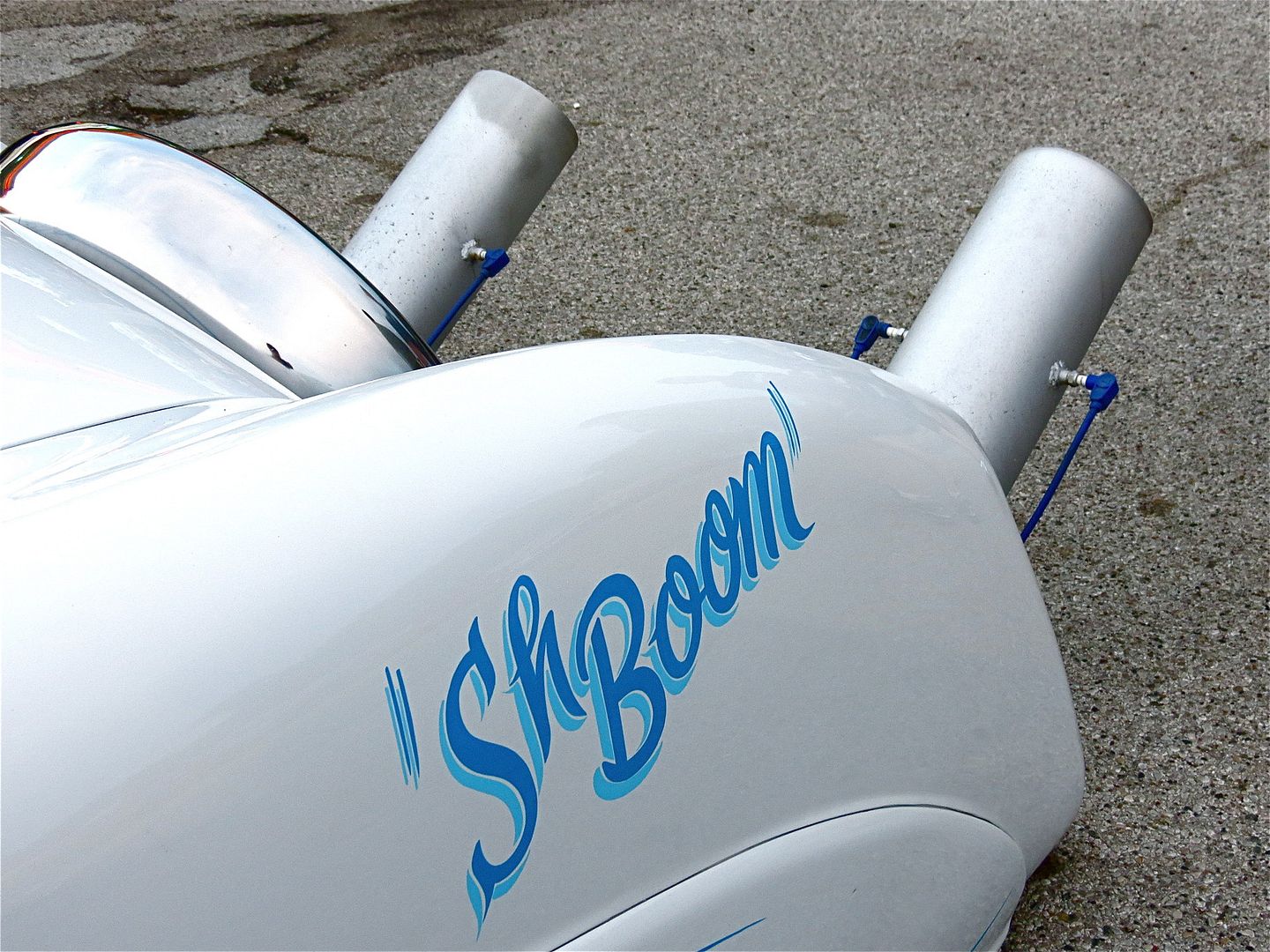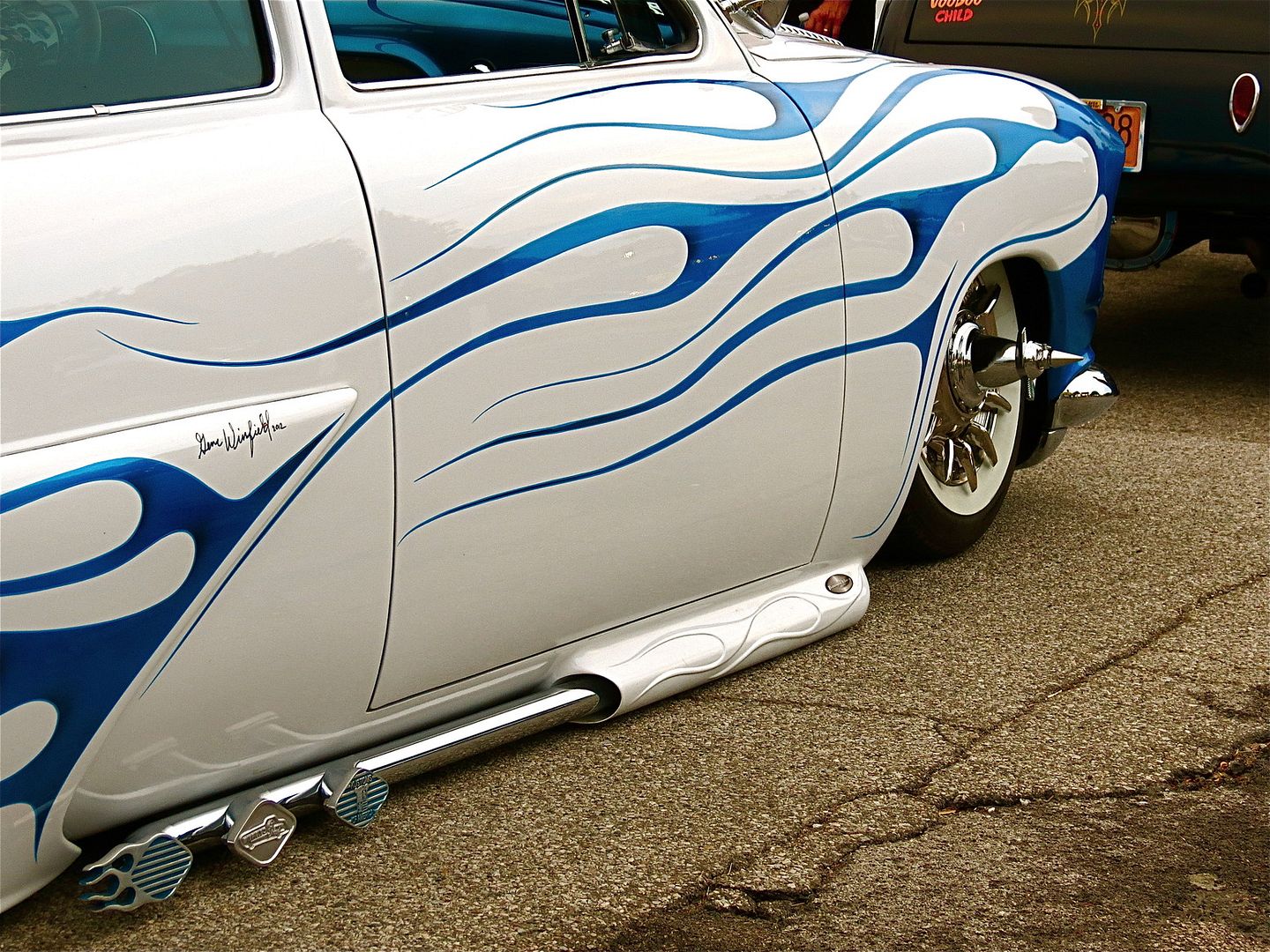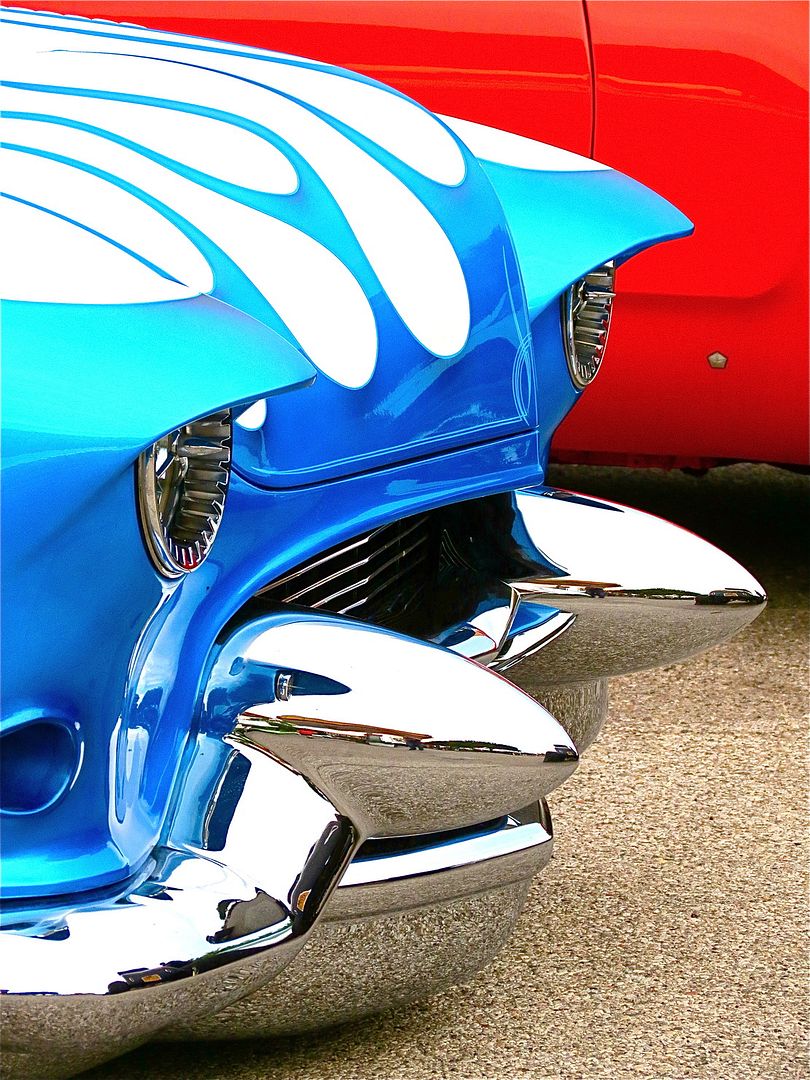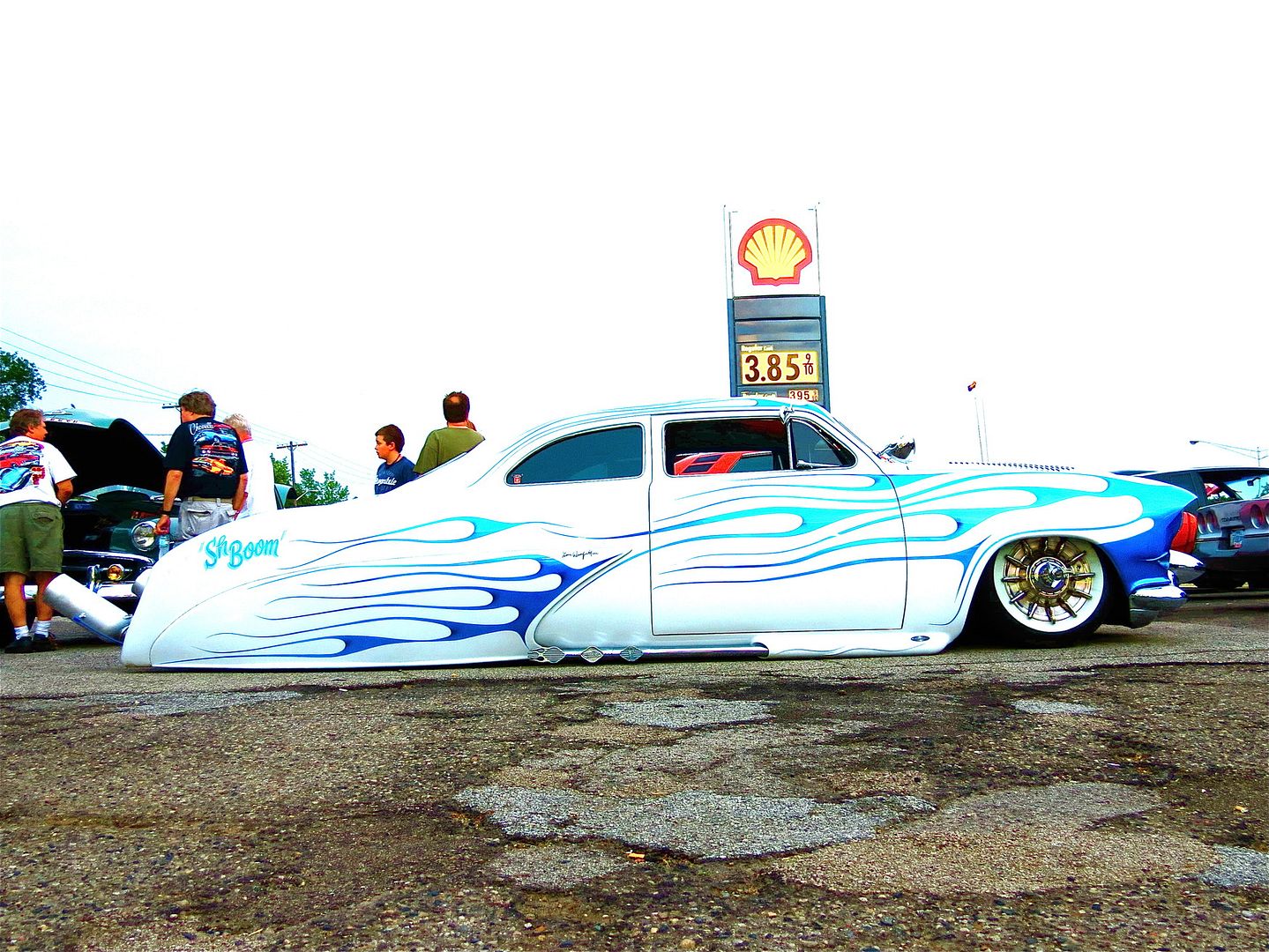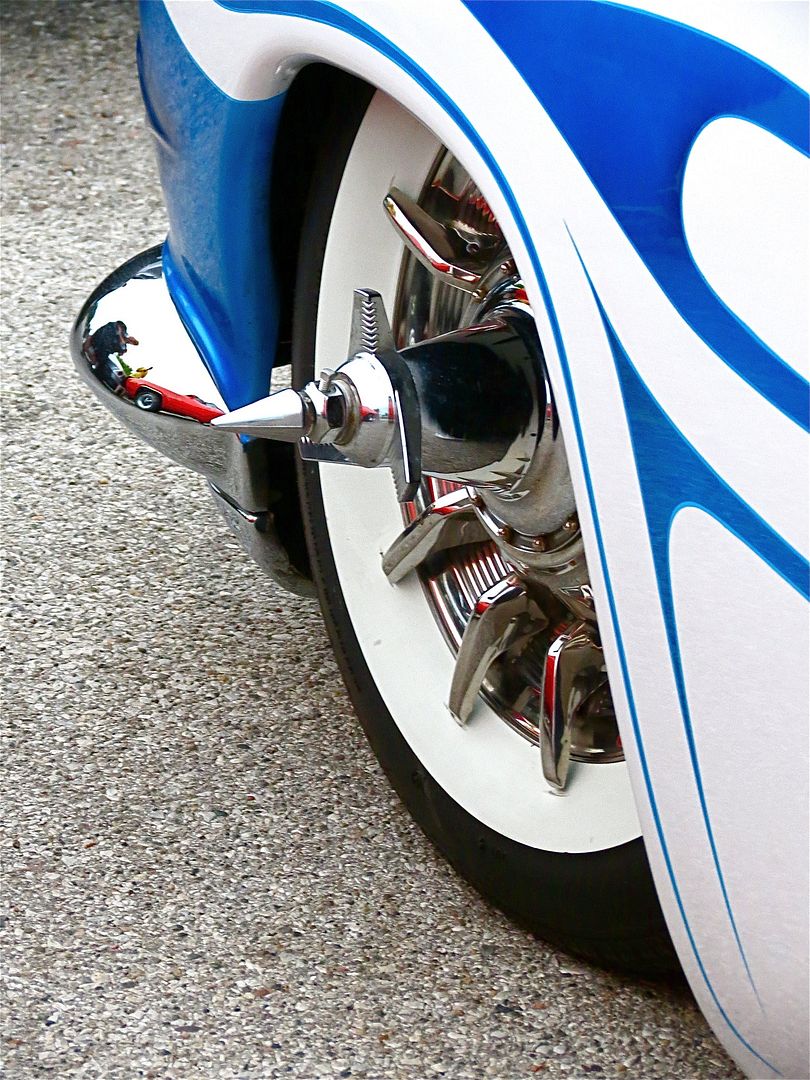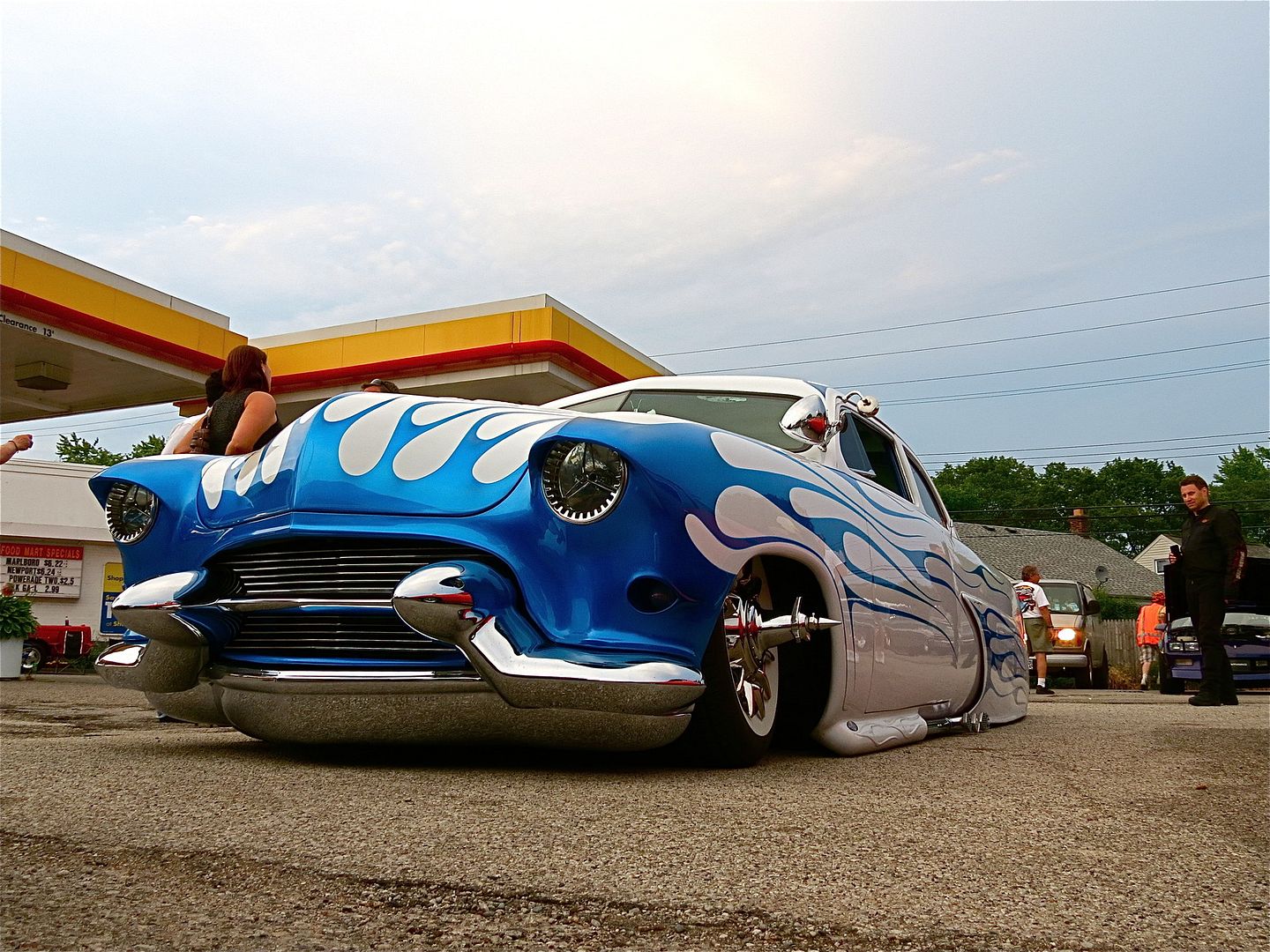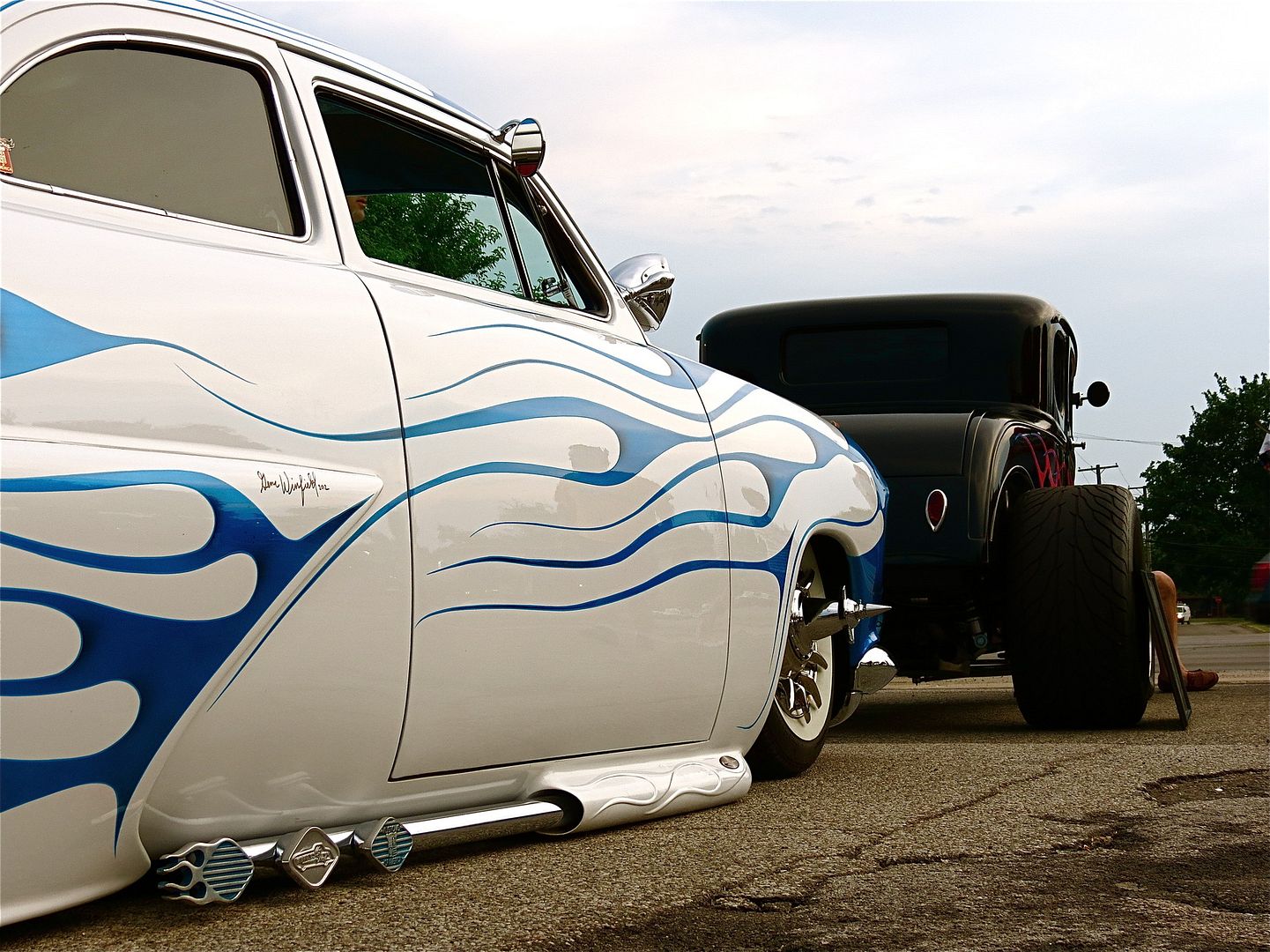 More flame action from the Woodward Dream Cruise:
-Nick Walker
---