Posted: June 25, 2012
Filed under:
SPOTTED!
| Tags: 1971, 440, 71, Alien, American, Ave, Avenue, Birmingham, Car, Charger, Cragar, Dodge, drag, green, Michigan, Mind, motor, Muscle, Oak, Over, R/T, radial, Royal, setup, Shell, Station, strip, tire, V8, wheels, Woodward
1 Comment »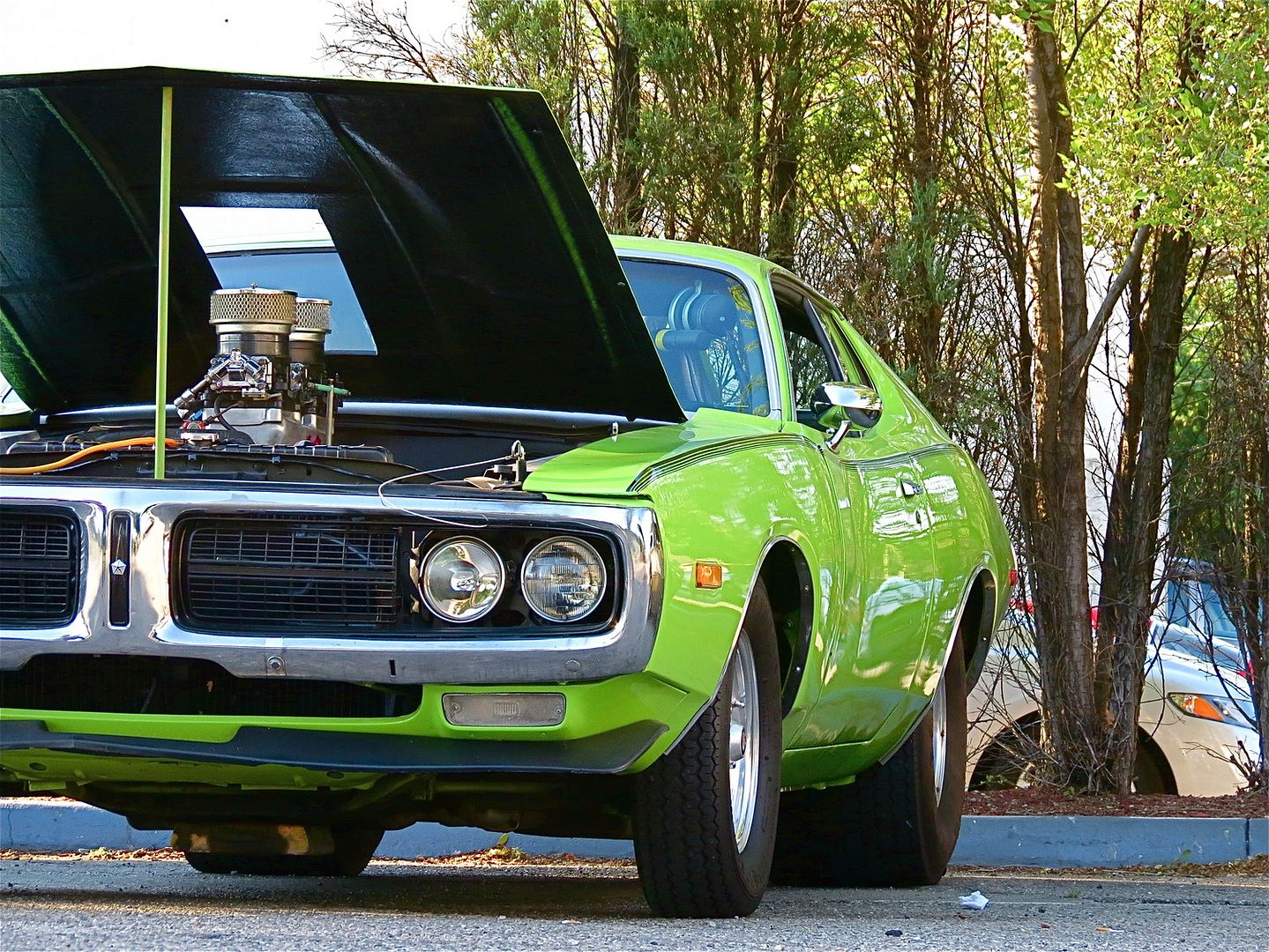 At the Shell station on Woodward Ave during a Saturday cruise night. I am a sucker for cartoonish Mopars and its bright green allure forced me to stop and take some photos. The owner, Fred, was also very cool and showed me around the whole car. The car is currently making around 600hp all motor, and has a nitrous setup in the trunk if more than that is desired. It is a real badass piece of American Muscle on a nice street-able drag setup. This car is oozing with fun personality, and that night it stole the show; not an easy feat during weekend cruise nights here in Motor City. Enjoy the pics. Read the rest of this entry »
---
Posted: September 30, 2011
Filed under:
SPOTTED!
| Tags: 440, Classics, Connecticut, Convertible, Greenwich, Greenwich Concours, Interceptor, Jensen, Mind over motor, Red, Spotted!, yacht
Leave a comment »
the port from the Greenwich Concours, we took a tour of a hugely expensive yacht, and then took a walk around the lot, and saw this Interceptor convertible sitting in the parking lot with a Dodge Viper right behind it.  This marina sponsored the Concours, and probably costs somewhere in the area of $400 per night.  Gorgeous car, gorgeous yacht, and a very nice hotel–what's not to like?
Spotted by: Nick and Al
---