Posted: August 1, 2013
Filed under: AUTOMOTIVE INSIGHTS, CARS 101
| Tags: Canibeat, Cars 101, Getting into the Stance car scene, Hella Flush, Mind over motor, Slammed Audi S4 Avant, Slammed BMW E30, Slammed cars and Marijuana use, Slammed Honda Accord, Slammed Mk5 VW Jetta, Slammed Vintage Mercedes W186 Wagon, Slammed VW Beetle, Slammed Widebody Ferrari 458 by LB-Performance, Stance movement, Stanceworks
2 Comments »
Have you ever been so stoned that you wondered, "Hey, what if my car… and the ground… were the same thing?"
Evidently, someone asked that very question at some point, and the stance craze was born. Slammed cars have all but replaced ricers as the automotive fad of choice, and now everyone wants to be "Hella Flush" in their mom's Jetta.
It is a movement based entirely around vanity, compromising practical functionality in the name of style and form. There comes with it a rebellious undertone, projecting a level of pride in deviating from the automotive norm. Most people won't "get it", and that is the whole point.
So how does one go about conforming to the non-conformity of the Stance Movement? There is a lot more to it than just lowering your car, although that is an inevitability that you might as well just get out of the way. As said by Stance Works, "Low is a lifestyle", so you've gotta really love it to live it low, bro.
---
Posted: February 4, 2013
Filed under:
CARS 101
| Tags: All-Wheel Drive, Autocar, Cars 101, driving in snow, Mind over motor, Safety, Snow tires, Winter driving
2 Comments »
Ok, the obvious answer for the best snow setup is to have an all wheel drive car that is equipped with snow tires. That's what I personally have, and it is flawless in winter driving. This is still quite relevant though, if you can only have either snow tires or all wheel drive, then which is better?
Spoiler alert: the snow tires win. Truth be told, all wheel drive is far superior in snow for getting moving and for controlling your car in a skid. However, when it comes to braking and avoiding a skid by having grip snow tires are what you need. Too many people think all wheel drive does far more than it actually does in bad weather. It only helps you get traction when using the accelerator, other than that your car is just like any other car.
So the moral of the story is this: No matter what type of car you drive, if you drive it in snow, get some snow tires for the winter months. Safety first.
-Nick Walker
---
Posted: July 18, 2012
Filed under:
CARS 101
| Tags: advice, Cars 101, Do's and Don'ts, Liars, Maintenance, Mind over motor, problems, Repair, Service, Tips, Wasting Time
Leave a comment »
Recently, I had to take a car in to get serviced, and learned a few hard, fast lessons on how to go about dealing with service desks and waiting for something for too long.  There are plenty of ways to deal with having a car serviced at the dealer, and plenty of ways still to do it wrong. Read the rest of this entry »
---
Posted: September 26, 2011
Filed under:
CARS 101
| Tags: Antifreeze, Cap, Car, Cars 101, Coolant, Mind over motor, Overflow Tank, Radiator, Temperature Gauge
Leave a comment »
Pretty much anyone with a driver's license has seen someone standing at the side of the road staring at a stranded car with steam billowing out of the engine bay.  Some of these people (myself included) have been forced to pull over due to overheating.  So, how do you handle such a thing, and how do you avoid it happening in the first place?  Read on. Read the rest of this entry »
---
Posted: August 26, 2011
Filed under:
CARS 101
| Tags: Car, Cars 101, driving, Fast, Highway, Hydroplaning, Mind over motor, Rain, Skid, Slow
Leave a comment »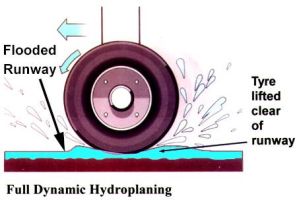 With a fairly large hurricane barrelling towards the Northeast, it's pretty clear that many will be evacuating the coasts, and others might also try to get to a shelter as well. While this is all a good idea, getting there is going to be tough, and if you're one of the unfortunate number of people to get caught in either the storm itself, or in any storm in general, you might end up dealing with one of the most dangerous wet weather instances.   I'm talking about hydroplaning–many have heard of it, but few know what to do or how to spot it.
---
Posted: August 17, 2011
Filed under:
CARS 101
| Tags: Adaptive, Cars 101, Cruise Control, driving, Ice, Laser, Mind over motor, mpg, Radar-Guided, Rain, Snow, speed, Tips
Leave a comment »
Cruise control has been around since the Sixties, but it has evolved as the car around it has evolved.  It's useful for long, punishing drives, such as one I took just yesterday from northern New Jersey to Long Beach Island.  That said, there are some times when it's useful, and others when it should be avoided. Read the rest of this entry »
---
Posted: August 12, 2011
Filed under:
CARS 101
| Tags: Car, Cars 101, Diesel, driving, Gas, Gas Prices, Hybrid, mileage, Mind over motor, mpg, Saving Money
Leave a comment »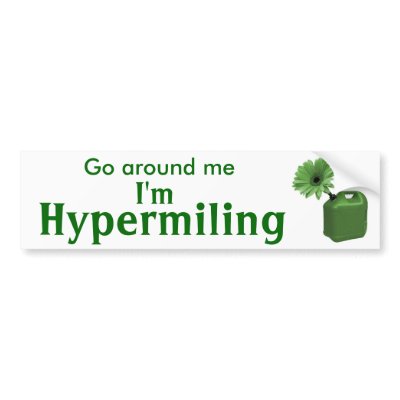 Anyone knows that saving gas saves money.  Of course, those of us who have hybrids are occasionally so obsessed with it that they will do whatever is necessary to keep their MPG up and their costs down.  Here's a couple of ways to bring up your gas mileage without a lot of extra work. Read the rest of this entry »
---
Posted: August 9, 2011
Filed under:
CARS 101
| Tags: Cars 101, Does It Work, Headlight Lens Restorer, Mind over motor, Turtle Wax
1 Comment »
So the new craze in automotive care is the headlight lens restoration; removing the oxidation and everything else that can fog up the lens making your car look older and less taken care of than what it actually might be.  Also it helps with improving efficiency and functionality of your headlights, or does it?  There two biggest names are Turtle Wax and Meguiar's, plus an "As Seen On TV" brand.  Before we get started with the review, I do have a couple of disclaimers.  First, this kit was giving to me by a family member for a birthday gift, and I am no way affiliated with Turtle Wax, or are they compensating me for this review.  Second,  my car's headlight were not as bad as many other older cars on the road; so if your headlights are light to medium in oxidation levels, then this review is right up your alley.  If I find some one with heavier oxidation, and I can test their car, then I will update this post.
---
Posted: July 27, 2011
Filed under:
CARS 101
| Tags: Bumper-To-Bumper, Car, Cars 101, Coverage, Decode, Expiration, Extended Warranty, Mind over motor, Restrictions, Warranty, What is a warranty, Years Miles
Leave a comment »
The warranty is basically your safety net when you buy a new or used car, and it varies depending on what kind of car you might buy, when you buy it, or whether it's new or used.  New cars tend to be sold with two warranties, sometimes three (if it's a hybrid), which might complicate things even more.  Here's a quick set of pointers on what to know. Read the rest of this entry »
---
Posted: July 13, 2011
Filed under:
CARS 101
| Tags: Blower, Car, Cars, Cars 101, engine, Forced Induction, Forged Internals, Horsepower, I4, Mind over motor, Mitsubishi, Modded, Modification, Modified, Nissan, pistons, power, Subaru, Supercharger, Toyota, turbo, Turbocharger, V6
Leave a comment »
So you want some more hitch in your car's giddyup? Here are some of the universal basics. Read the rest of this entry »
---