Posted: September 17, 2012
Filed under:
EVENTS / PLACES
| Tags: Big Three, Chrysler, Classic Cars, Clouds, Events, Ford, GM, Labor Day Weekend, Lead East, Mind over motor, Muscle Car, Parsippany Hilton, party, Rain, Route 10, Route 202, show, Storms
Leave a comment »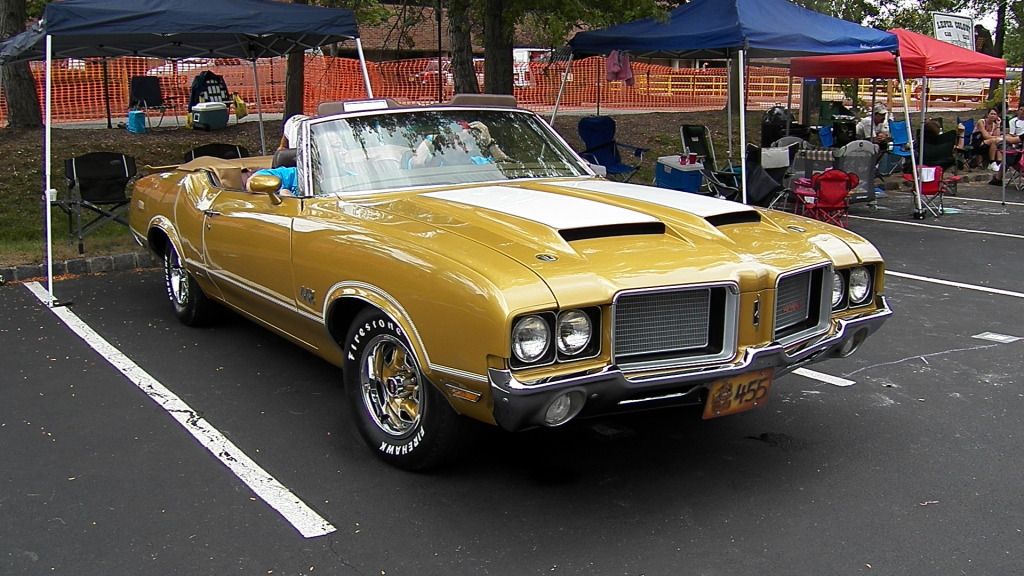 On Labor Day weekend, Lead East held its 30th annual party in the Parsippany Hilton complex.  Lead East is essentially a block party and a car show, as well as a 50′s revival, all rolled into one weekend.  This year was the first time I have attended in quite some time (not since 2006) and this year, the caliber of automobiles was incredible.  The vehicles in attendance were not quite concours quality but definitely represented a wide variety of American and a few foreign marques, with a heavy emphasis on muscle cars and vehicles from the 1950s and 60s, as well as some very offbeat rides.  It rained, but the weather did little to dampen the spirit of the day–there was even one guy (the owner of an immaculate 1970.5 Ford Falcon two-door sedan) ripping around the parking lots in a golf cart for no apparent reason.  Enjoy the photos, some features to come in the month to come.
-Albert S. Davis
---