Posted: December 3, 2012
Filed under:
EVENTS / PLACES
| Tags: America, Carrera GT, Concours, Detroit, Elegance, manual, Michigan, Mind over motor, Porsche, V10
Leave a comment »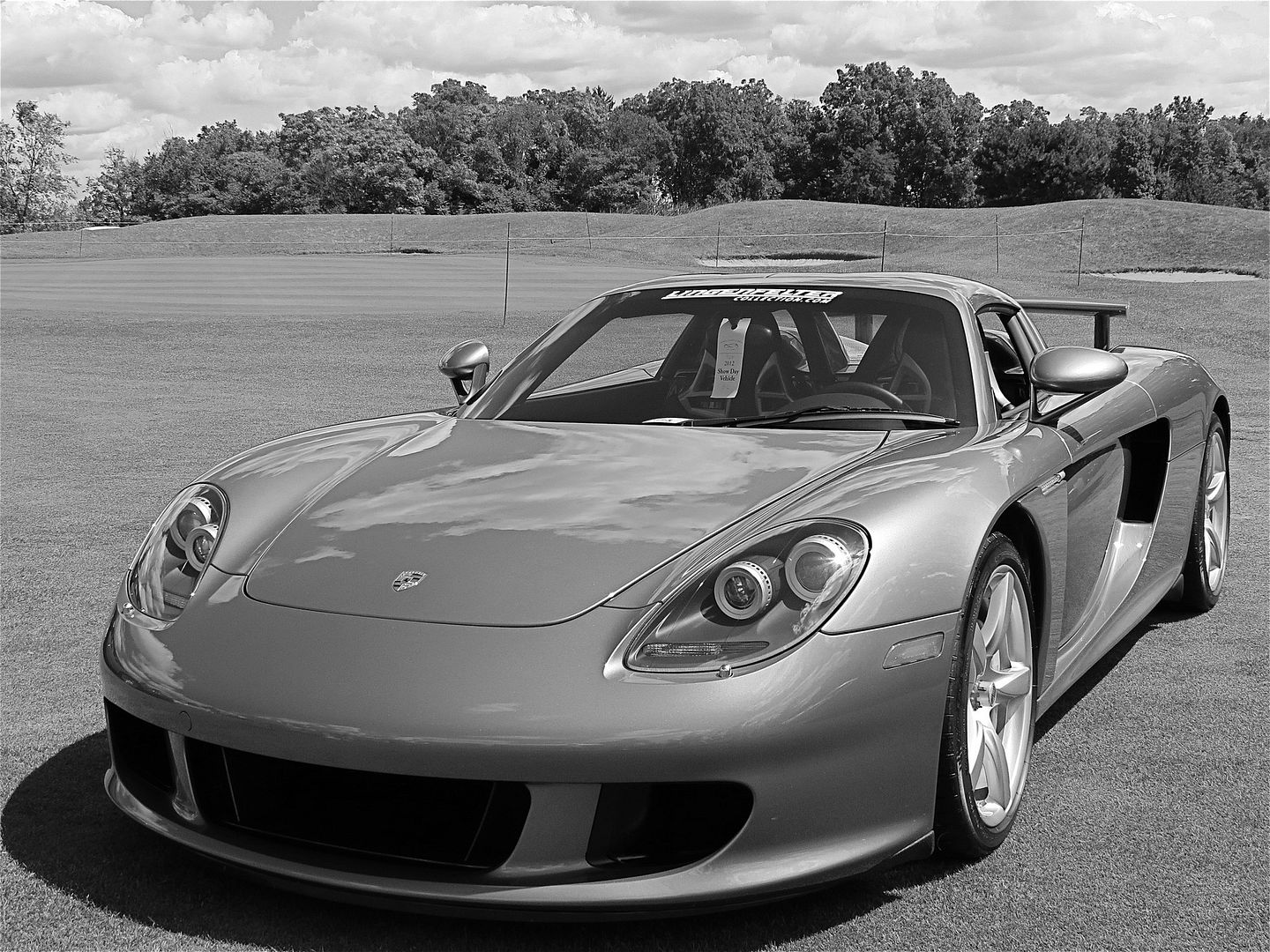 I love the Carrera GT. It is one of the last truly raw supercars, on that requires a skilled driver to even operate. It is also one of the best sounding cars ever made in my opinion, with its racing-derived V10. Leave it to Porsche to make something absolutely epic in an era where safety and electronics were taking over the supercar realm. It is always a treat to see a Carrera GT in person because, aside from its performance, it is also a classically beautiful car with nice curves and proportions. The more time passes, and the more new cars come out with all sorts of complex technology, the more I find myself drawn to the Carrera GT. In hindsight it is likely one of the last "pure" supercars to be produced, and for me that makes it more appealing than an Enzo or SLR Mclaren (top competitors of the 2000s supercar boom). This one was at the Concours d' Elegance of America in Detroit, Michigan. Enjoy the pics.
---