Posted: September 11, 2012
Filed under:
SPOTTED!
| Tags: 1940, Ave, Blue, flames, Ford, Hot, MI, Michigan, Mind, motor, Over, Rod, Woodward
1 Comment »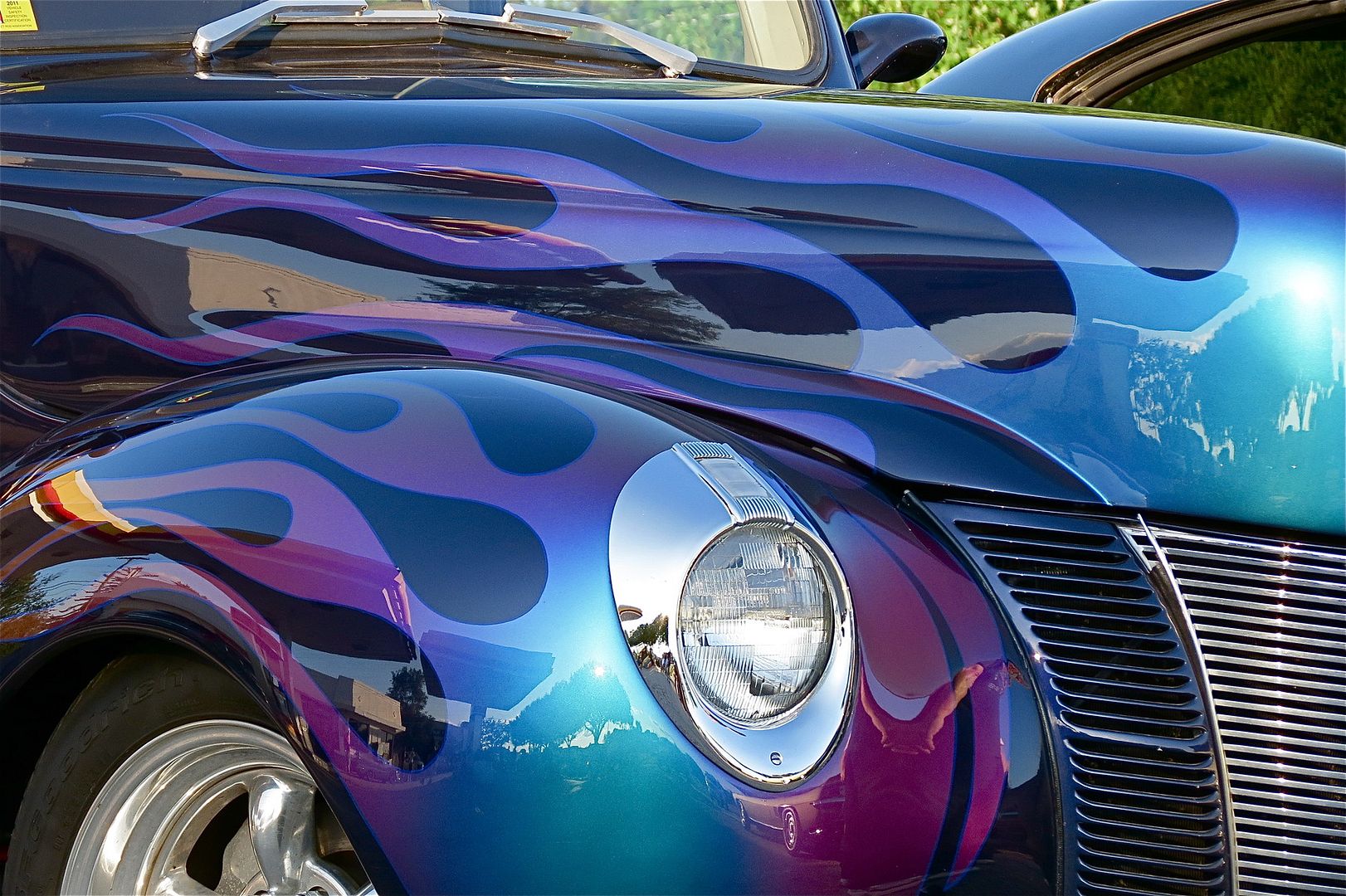 This Beautiful 1940 Ford hot rod was at the Shell station in Royal Oak on one of the Saturday cruise nights this summer. Its beautiful airbrushed flames really made it stand out in the crowd. I'm a sucker for a nice blue, so these flames were really my thing. Enjoy the pics.
---
Posted: August 29, 2011
Filed under: Obscure Autos, SHOWCASE
| Tags: 110, B, B. Engineering, back, backfire, Bugatti, Car, Drift, EB, Edonis, Engineering, exhaust, Exotic, fire, flames, from, hyper, hypercar, Italian, load, Mind, motor, on, Over, quad, Super, supercar, twin turbo, ultra, V12, video, yacht
Leave a comment »
This car is linked heavily with the Bugatti EB-110 covered previously. B. Engineering, an Italian firm made up of many ex-Bugatti engineers, designed a chassis based on the design of the EB-110 in order to make an extremely exclusive supercar that would commemorate the turn of the 21st century. They called their car the Edonis, and while it did share its chassis design with the EB-110, major changes occurred everywhere else.    Read the rest of this entry »
---