Posted: August 17, 2012
Filed under:
SPOTTED!
| Tags: Ave, Convertible, Cruise, design, Dream, Ford, Gennadi, GT, GTX1, Mind, motor, Over, public, Rare, Roadster, roof, Spider, spotted, Spyder, Street, Supercharge, V8, Woodward
1 Comment »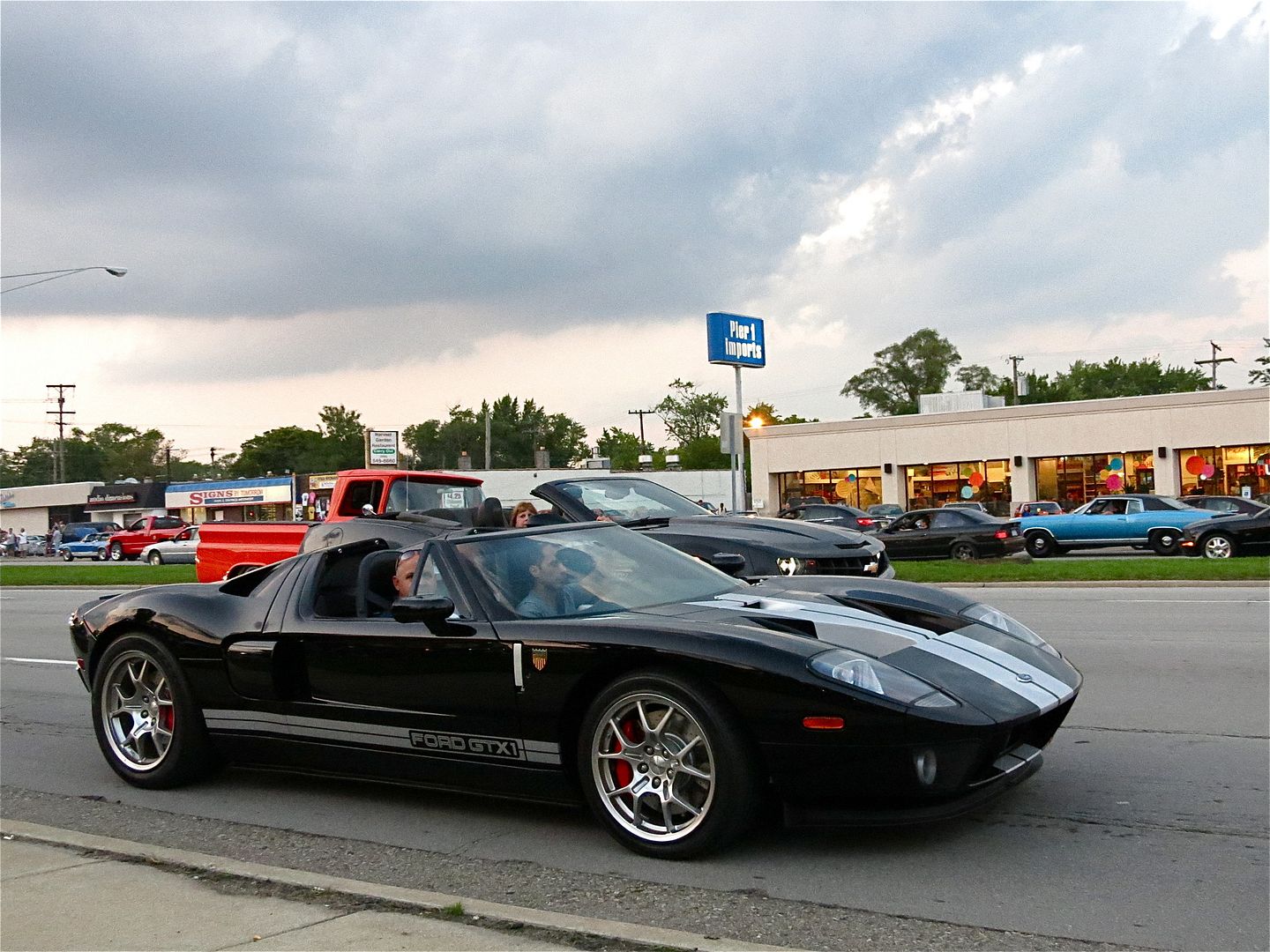 The GTX1 is a roadster conversion of a Ford GT by Gennadi Design. 600 GTX1s were planned but only around 100 or so wer completed by the time production ended in 2008, making this quite a rare car. In addition to the roof modification GTX1s were also upgraded to around 700hp, given better suspension, new interior parts, and given a few visual bits to set them apart from a standard GT. It is easy to mistake one for a standard GT though, and I had to do a double take on this one to notice the lack of a roof; at which point I took off after it to get these pics. This is the first GTX1 I have seen on the street. Enjoy.
---