Posted: December 27, 2012
Filed under: Exotics, SPOTTED!
| Tags: 964, Connecticut, Exotic, Greenwich Concours, Mind over motor, Porsche, Spotted!
4 Comments »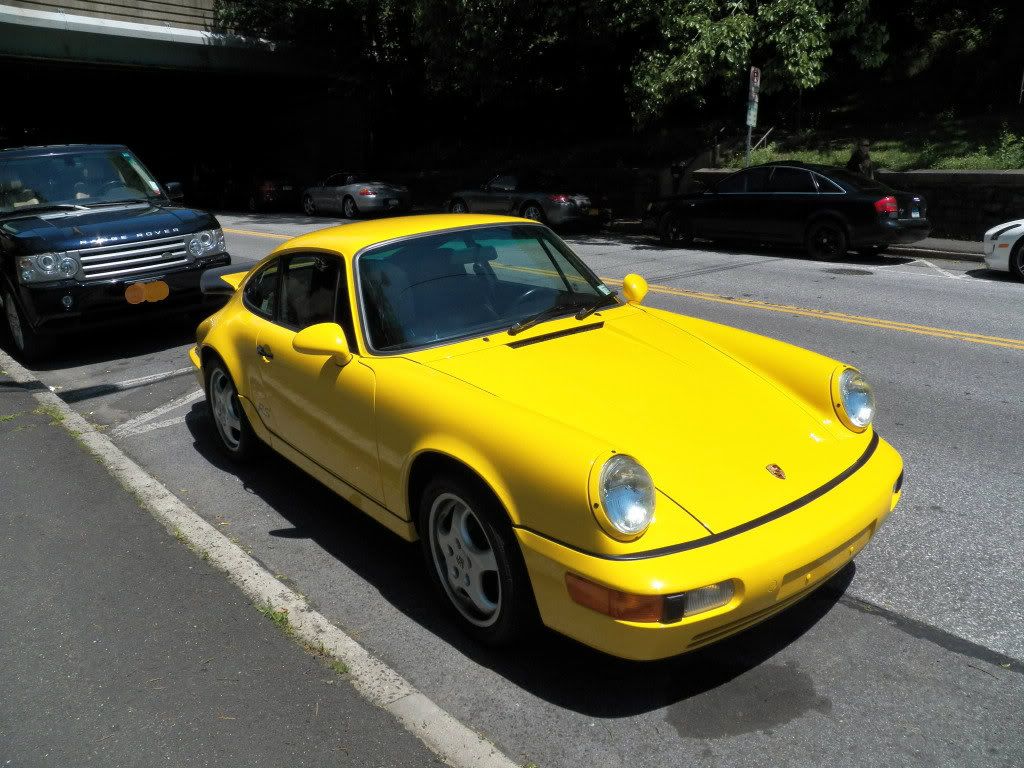 Back in June of this year, I found myself eye to eye with this very special Porsche 964 RS America, possibly one of only 4 reported to be in this fly yellow color. These were stripped down versions of the normal 964, sans power steering, A/C, radio, and sunroof. It was intended to resemble the RS of the Seventies, which is a valued collectors item now. 701 were built. Simply put, this is one of many reasons people adore Porsche. Seen a block away from the Greenwich Concours.
---