//embedr.flickr.com/assets/client-code.js
Two-door station wagons are among the black sheep of the automotive world here in America. Europe has produced them on and off for decades, but our region of the industry really never produced this unique body style. Luckily, the most famous one we ever pushed out of the factory gates happens to be quite a striking piece. Most people remember the first-generation of the Chevrolet Nomad as the 1957 model, complete with tri-tone paint, spinner hubcaps, a 283-cubic inch Small Block Chevy, and chrome almost everywhere. While it's a fantastic-looking piece of American history, the '55 "Box Chevy" probably works best of all the Tri-Fives in the Nomad's two-door-wagon configuration.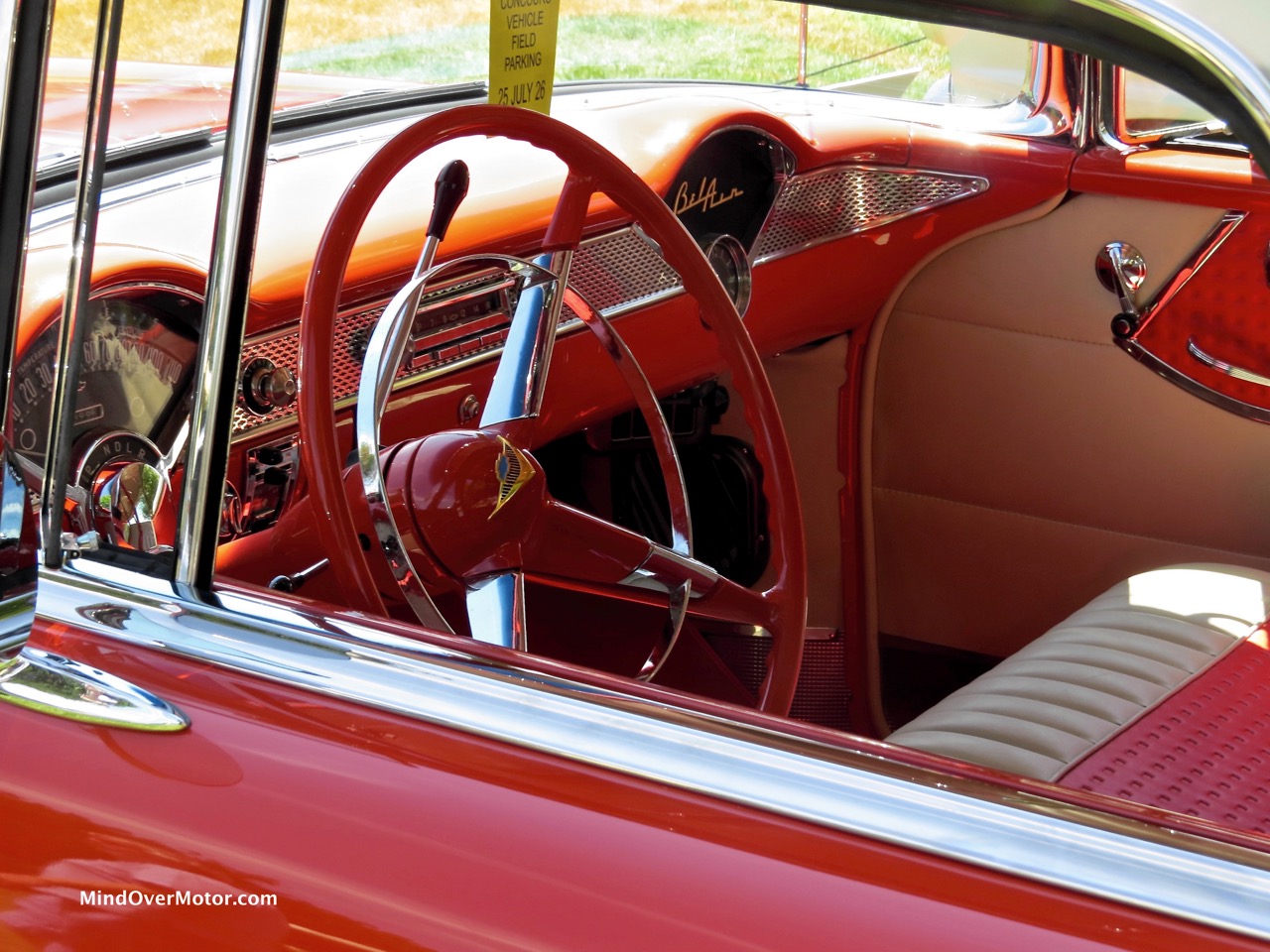 //embedr.flickr.com/assets/client-code.js
This Roman Red example looked clean at the Concours last summer. It's a shame that sales of these were so low, but the lack of practicality and high price doomed the first-gen Nomad from the start. By 1958, Chevrolet gave it a set of back doors, which saved the nameplate but killed the exclusivity and the unique sense of style. 8,350 were made in 1955, the highest production total of the Tri-Five era, but a total of less than 24,000 were made before it grew its second set of doors. The red one featured here sported a matching interior, wire wheel covers, and a pretty set of wide whitewall tires to finish off that classic 1950s era look. Enjoy the photos.
//embedr.flickr.com/assets/client-code.js
//embedr.flickr.com/assets/client-code.js
-Albert S. Davis