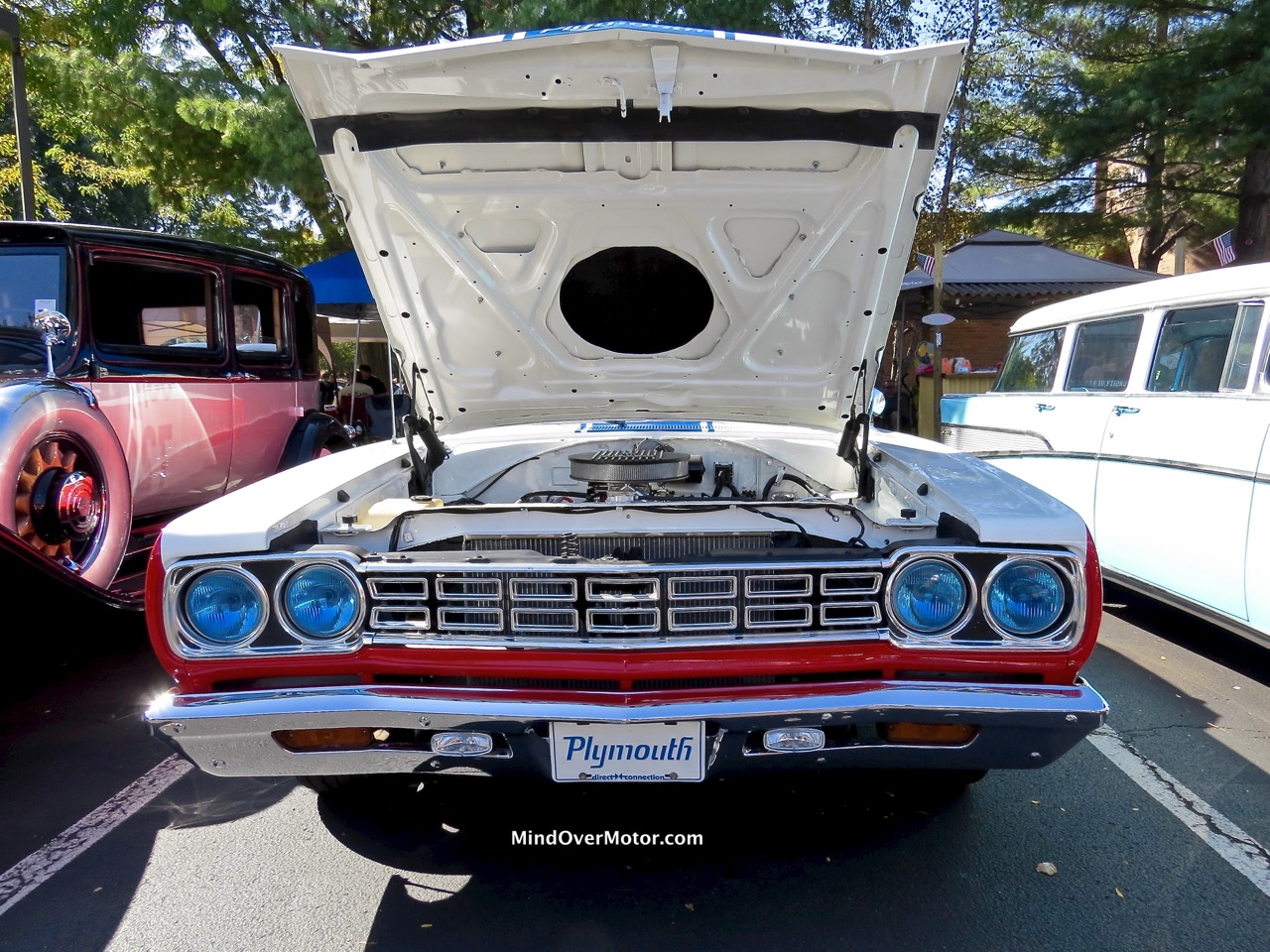 //embedr.flickr.com/assets/client-code.js
Being at Lead East for the first time in 3 years was a great experience, even if I eventually ran out of steam and had a few issues getting good pictures thanks to the glare around the show. Luckily, that didn't affect my chances of shooting this 1968 Plymouth Road Runner.
//embedr.flickr.com/assets/client-code.js
For those of you who don't know much about the history of drag racing and Mother Mopar, Sox and Martin were one race team in the Sixties and early Seventies that essentially put Plymouth on the map. From 1966 to 1971, if it was blue and white and carried the Sox and Martin name down the sides, it was unbeatable on the quarter-mile, especially when packing a 426 Hemi and the venerable A-833 four-speed manual with a Hurst shifter. Ronnie Sox and Buddy Martin dominated the scene at that point, and this '68 Road Runner is a visual replica of one car they raced at the time. It lacks the right engine and transmission that made the team a force to be reckoned with, but the look certainly was there, and I couldn't help being drawn towards it. Enjoy the photos.
//embedr.flickr.com/assets/client-code.js
//embedr.flickr.com/assets/client-code.js
//embedr.flickr.com/assets/client-code.js
-Albert S. Davis